Main content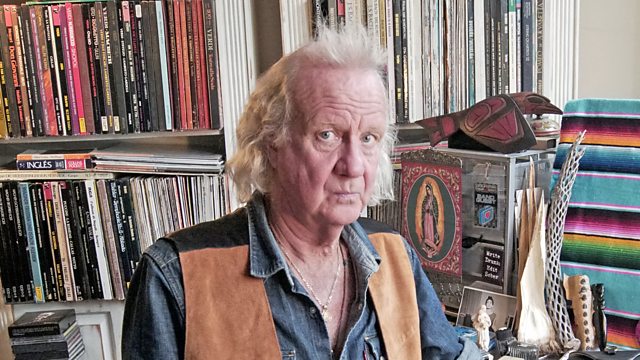 Ed Vulliamy
Michael Berkeley's guest is journalist and war correspondent Ed Vulliamy. With music by Verdi, Schubert and Joan Baez.
Ed Vulliamy has worked all around the world as a journalist; he's best-known for his prize-winning coverage of the war in Bosnia, on television and in The Guardian. The war crimes he reported on led to his becoming a witness in the trial of the Bosnian Serb leader Radovan Karadzic, and he was the first journalist since the Nuremberg trials to testify at an international war crimes tribunal. He went on to cover the 9/11 attacks in New York, and more recently the drug wars on the US/Mexico border.
Ed Vulliamy is also the son of the much-loved children's author Shirley Hughes, something that often eclipses all his other achievements, and he was immortalised as a teenager in her books. Music has been crucial to him all through his career, and in conversation with Michael Berkeley he reveals that his very first job was as an extra in a production of Aida.
He talks movingly about his experience in Bosnia, about the psychological after-effects of being so near the horror of war, and about why he wishes he'd been a cartoonist instead.
Music choices include Verdi, Schubert, Shostakovich, Joan Baez, Mozart's "Marriage of Figaro", and the Bosnian singer Amira Medunjanin.
Produced by Elizabeth Burke
A Loftus production for BBC Radio 3
Last on

Broadcast