Main content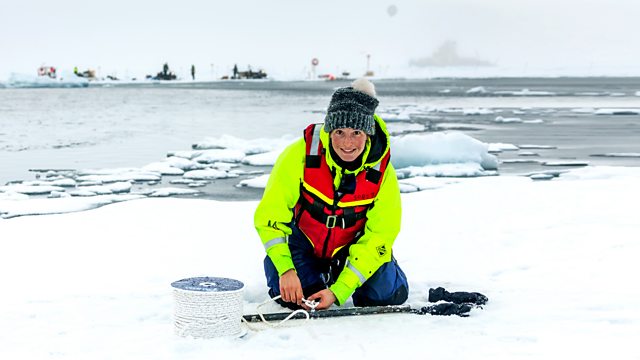 Helen Czerski's Arctic Expedition
Physicist Helen Czerski has just spent six weeks at the North Pole. She shares her fresh insights on rapid climate change in the Arctic.
The Arctic is warming twice as fast as the rest of the planet. That's certain to impact on the weather we experience in Britain. Physicist Helen Czerski and an icebreaker full of scientists have just spent six weeks at the North Pole conducting experiments to find out much more about the impacts of this extraordinary change to our planet.
Join Helen on the Arctic ice floes for the very latest research on the rapid changes to the far north.
Producer: Alasdair Cross
Photo by Mario Hoppmann
What has happened to the world's coral?