Main content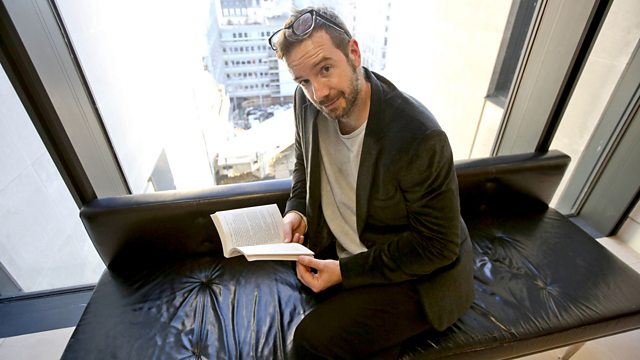 Reading and Mental Health
On World Mental Health Day, a special on how reading fiction improves mental health, with Marian Keyes, Laura Freeman, Russell Kane and psychiatrist Dr Pravir Sharma.
When Stig Abell was in his mid-twenties he went through a period where he would wake up in the middle of the night uncontrollably anxious and found reading, especially the novels of PG Wodehouse, provided respite. In this special programme on World Mental Health Day, Stig goes on a journey to try and understand what it is about reading which can improve mental well-being, and talks to writers Marian Keyes and Laura Freeman, and comedian Russell Kane about the role reading has played in helping their own. He visits Birmingham and Solihull Mental Health NHS Foundation Trust to talk to Dr Pravir Sharma about the efficacy of reading as a treatment for mental health conditions and peer support worker Eugene Egan, a former service user, whose involvement in the Trust's Reading Well group has contributed to his recovery amid other positive outcomes.
Marian Keyes suffered a period of debilitating, clinical depression. As she recovered she turned to writers such as Margery Allingham and Agatha Christie, finding the gentle worlds they recreated, in which there was always a resolution, made her feel the world could be a safe place again.
Russell Kane stood out as an avid reader growing up in a working class family where reading – especially for boys - was frowned upon. Now a highly successful comedian, reading a wide range of fiction is an essential part of his daily life and helps with the stresses of performing.
Eugene Egan is a former inpatient with Birmingham and Solihull Mental Health NHS Foundation Trust whom he now works for the as a peer support worker and as a facilitator for the Recovery College Reading for Wellbeing groups. It was while on a mental health ward that he started reading Homer's Odyssey. Odysseus's travels related to his own periods of homelessness - and started a passion for reading which he continues to maintain his recovery.
Dr Pravir Sharma is a consultant psychiatrist at the Birmingham and Solihull Mental Health NHS Foundation Trust which supported the creation of Reading Well groups.
Presenter: Stig Abell
Producer: Hilary Dunn
Reading and mental health