Main content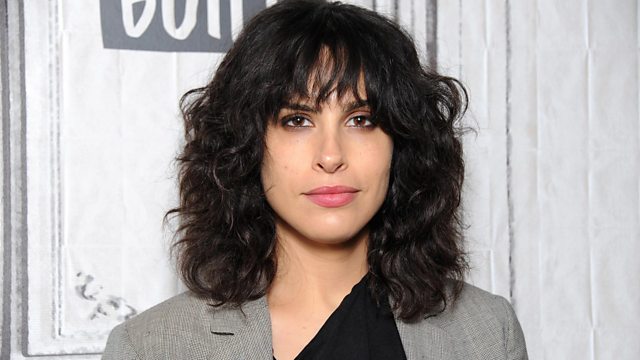 Desiree Akhavan, Bad Times at the El Royale, 2018 RIBA Stirling Prize, Mother Courage
Desiree Akhavan on writing, directing and starring in new Channel 4 comedy drama The Bisexual, Bad Times at the El Royale reviewed, and a discussion of Brecht's play Mother Courage
Desiree Akhavan has not only co-written Channel 4's new comedy drama The Bisexual, but directs and stars in it as well. The series centres on Leila, who after splitting from her long-term girlfriend, attempts to navigate the dating scene as she becomes involved with both men and women.
Film critic Rhianna Dhillon reviews ensemble thriller Bad Times at the El Royal starring Jeff Bridges, Chris Hemsworth and Dakota Johnson, where seven strangers, each with a secret to bury, meet at a rundown motel on the California/Nevada border.
The 2018 RIBA Stirling Prize for the UK's best new building has been awarded to Bloomberg, London, the billion-pound structure sometimes described as the world's most sustainable office. Former jury member, architectural historian and writer Tom Dyckhoff comments on this year's choice.
Bertolt Brecht's play Mother Courage, set in the midst of the Thirty Years War, turns 80 next year. Theatre Directors Rod Dixon and Hannah Chissick discuss why the German playwright's creation continues to resonate in the twenty first century.
Presenter: Kirsty Lang
Producer: Ben Mitchell
Desiree Akhavan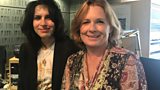 Desiree Akhavan and Kirsty 

Bisexual is on Channel 4 on Wednesdays at 10 pm. You can see the full series now on All 4.

Main image: Desiree Akhavan
Photo credit: Getty Images
Bad Times at the El Royale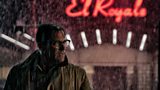 Jon Hamm 
Photo credit: 20th Century Fox

Bad Times at the El Royale is on general release, cert 15
2018 RIBA Stirling Prize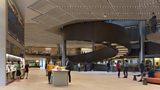 Bloomberg - Sixth floor pantry
Photo credit: James Newton

The RIBA Stirling Prize was awarded last night to Foster and Partners Bloomberg Building
Mother Courage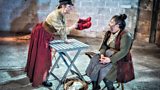 Pauline McLynn and
Bea Webster
Photo credit: Anthony Robling
Mother Courage and her Children plays in a warehouse in Leeds until 20 Oct - for information contact
Leeds Playhouse