Main content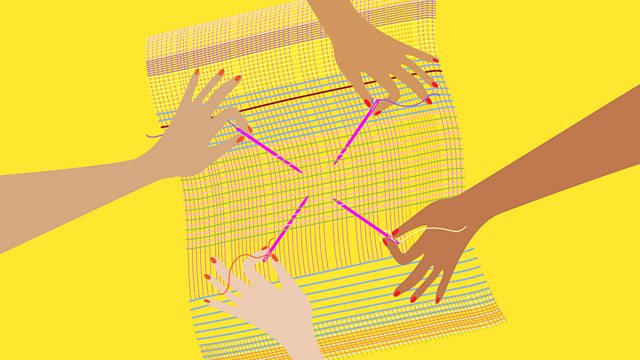 Women and fabric, Student mental health, Homelessness, Plastic-free periods
Women's role in the fabric industry. Students and mental health - should parents be told if there is a problem? Single parents and homelessness. Plastic-free periods.
Fabric has woven its way through the building of civilisations. Kassia St Clair, design journalist and author of The Golden Thread: How Fabric Changed History tells us about women's role in the weaving of cotton, silk, linen and wool.
The Higher education minister Sam Gyimah says universities should ask students at enrolment for their permission to contact a parent or other trusted person if they are facing a mental health crisis. But as 18-year-old students are adult, and learning to live independent lives, how do parents and students feel about this?
While the fight against single-use plastics like straws and shopping bags has become a mainstream issue, activists and environmental groups say disposable menstrual products are part of the problem and we need to focus on plastic-free periods too. We speak to founder of Bristol based City to Sea Natalie Fee and environmental science graduate, Jasmine Tribe.
According to the housing charity, Shelter, the growing problem of homelessness is disproportionately affecting women. This is because single parent families are eight times more likely to become homeless than couples with children and 90% of single parents are female. Two thirds of families who are provided accommodation by local authorities are single mothers with children. Jenni speaks to Karen, about the problems she's faced since her family became homeless and Polly Neate, the CEO of Shelter.
Presented by Jenni Murray
Produced by Jane Thurlow
Interviewed guest: Sophie Flemig
Interviewed guest: Natalie Fee
Interviewed guest: Jasmine Tribe
Interviewed guest: Polly Neate
Interviewed guest: Kassia St Clair
Last on
Homelessness - Support and Advice
Young People and Mental Health - Support and Advice
Broadcast

Podcast
Women's voices and women's lives - topical conversations to inform, challenge and inspire.