Main content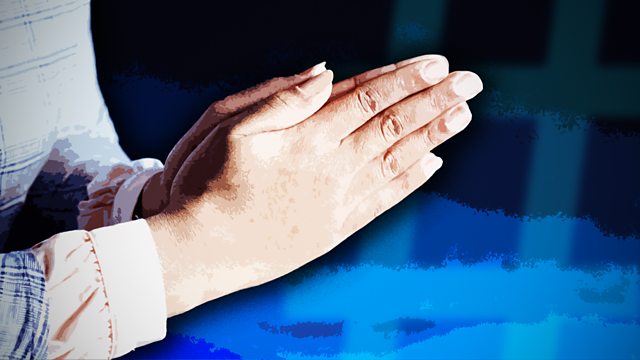 Hashtag Pray
More than half the British population now ticks the No Religion box in surveys. But does that mean they believe in nothing beyond the material world? Jane Little finds out.
For the first time, more than half the British population says it ticks the No Religion box in surveys. Jane Little asks if that means they believe in nothing beyond the material world.
In social media, faith seems alive and well - hashtags like #PrayforLondon or #PrayforManchester invariably start trending shortly after a terror attack. And when someone dies, they are often addressed as though they are able to read those messages. "Fly with the angels in the stars," was one of many messages to Stephen Hawking who, in his lifetime, had dismissed the afterlife as a fairy story.
GK Chesterton famously, if apocryphally, stated that when a man stops believing in God, he does not believe in nothing, he believes in anything. So, are people who have turned their backs on organised religion making up their own comforting set of beliefs when it comes to the most difficult things in life, such as death and the loss of loved ones? Are they trying to have their atheist cake while still wanting to lick the icing of soothing beliefs?
Jane Little meets people who define themselves as non-religious, yet hold strong beliefs in the supernatural - people like Russ and Kerry from Uttoxeterwho lost their baby daughter Ruby Jane when she was just three months old but believe she is still sending them signs in the form or feathers, Pat who is an atheist but claims to have had a whole raft of encounters with ghosts, and Rowan who feels "belief" isn't a strong enough word for her experience of angels.
We hear from those who have used the #PrayforLondon hashtag and ask what non-religious people mean by it.
Jane is joined by experts including Tony Walter, a sociologist specialising in Death Studies, who coined the phrase "once-human angel" for what has become a huge social media phenomenon in the last ten years.
A CTVC Radio production for BBC Radio 4
Last on
Broadcasts