Main content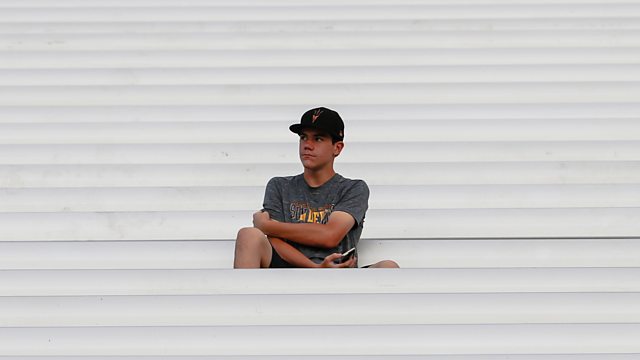 Loneliness, School funding, Same-sex divorce
Tim Harford on a BBC loneliness survey, school funding, same-sex divorce rates and the loyalty of listeners.
This week BBC Radio 4's All in the Mind programme announced the results of The Loneliness Experiment. It was a large survey conducted by the programme in collaboration with the Wellcome Collection. The largest survey into the issue of loneliness to date, said All in the Mind, while the accompanying BBC press release reported that "The survey results indicate that 16-24 year olds experience loneliness more often and more intensely than any other age group. 40% of respondents aged 16-24 reported feeling lonely often or very often, while only 29% of people aged 65-74 and 27% of people aged over 75 said the same." In the editors' notes, the press release cautions that "This was a self-selecting sample, so people experiencing loneliness might have been more attracted to take part, inflating reported levels of loneliness." But much of the reporting by other BBC outlets and the wider media was not so restrained. Tim Harford speaks to Deirdre Toher from the University of the West of England about why the survey's results need careful interpretation.
Listeners have been asking us to explain the schools funding row. When headteachers marched in protest at school spending last week, the Minister for School Standards, Nick Gibb, went on BBC Radio 4's Today programme to say "We are spending record amounts on our school funding. We are the third highest spender on education in the OECD". BBC Education correspondent Sean Coughlan explains how he discovered that the OECD figure includes university tuition fees paid by students.
Is it true that "Polish Pilots Shot down 60% of German Aircraft on Battle of Britain Day"? Lizzie McNeill fact-checks this claim found on the side of a van.
New figures reveal that same-sex divorce rates are higher among women than among men. Tim Harford discusses why this may be with Marina Adshade, economist at the Vancouver School of Economics and author of "Dirty Money", a book about the economics of sex and love.
Plus, what makes a listener loyal? A nine-year debate rages on.
Presenter: Tim Harford
Producer: Ruth Alexander
Image: A single fan sits in the stands before a college football game
Credit: Photo by Kevin Abele/Icon Sportswire via Getty Images
Last on
Broadcasts