Main content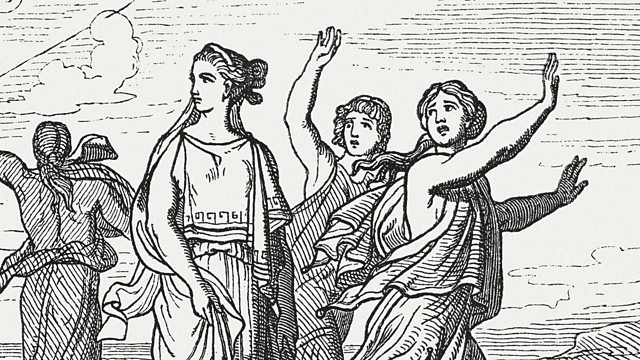 Episode 9
It is only days until Troy will fall to the Greek Army. After the bloodiest of battles, Achilles and his men have some down-time at an evening meal.
Pat Barker, the Booker Prize-winning author of Regeneration and one of our greatest contemporary writers on war, reimagines the most famous conflict in literature - the legendary Trojan War.
When her city falls to the Greeks, Briseis's old life is shattered. She is transformed from queen to captive, from free woman to slave, awarded to the god-like warrior Achilles as a prize of war. And she's not alone. On the same day, and on many others in the course of a long and bitter war, innumerable women have been wrested from their homes and flung to the fighters.
The Trojan War is known as a man's story - a quarrel between men over a woman, stolen from her home and spirited across the sea. But what of the other women in this story, silenced by history? What words did they speak when alone with each other, in the laundry, at the loom, when laying out the dead?
In this historical novel, a brilliant and brutal retelling of Homer's Iliad, Pat Barker charts one woman's journey through the chaos of the Trojan War, as she struggles to free herself and to become the author of her own story.
In Episode 9, with Troy about to fall to the Greeks, Achilles and his men reflect over an evening meal.
Written by Pat Barker
Abridged by Jill Waters and Isobel Creed
Read by Nadine Marshall and Colin Salmon
Produced by Jill Waters
A Waters Company production for BBC Radio 4