Main content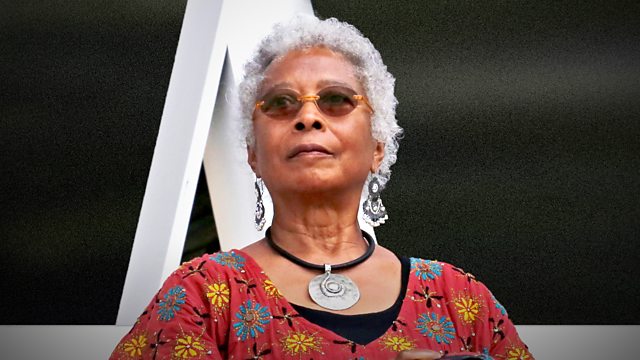 Alice Walker, Yayoi Kusama and a poem for National Poetry Day from Sean Street
Alice Walker on her new book of poems, a documentary about and an exhibition by the renowned Japanese artist Yayoi Kusama and a new poem for National Poetry Day by Sean Street
Alice Walker is famous for prose books such as The Color Purple and In Search of Our Mothers' Gardens. But her first book was a collection of poems and she has published eight more. Alice talks about her latest, Taking the Arrow Out of the Heart, which ranges from poems of rage about injustice, poems of praise to great figures - BB King for instance - and celebration of the ordinary like making frittatas.
Japanese artist Yayoi Kusama is known for her pumpkin installations and her obsession with polka dots. A new documentary charts her career beginning in New York in the 1950s during the Pop Art movement, where she became well known for her provocative immersive exhibitions and performances. It covers her return to Japan in middle-age, checking herself into a psychiatric hospital and fading from public view, to her current status as the world's bestselling living female artist. The film-maker Heather Lenz tells us about her documentary. Alongside the film, a new show of Yayoi Kusama's recent work opens this week in London. Jacky Klein reviews.
Today is National Poetry Day. Twenty years ago, in its first contribution to National Poetry Day, Radio 4 commissioned Sean Street to write a sequence of poems based on the network's day. So, Thought for the Day was a poem, there was a poem about the pips - the Greenwich Time Signal - and another on the Shipping Forecast. These were dropped between programmes throughout the day. Twenty years later Front Row has commissioned a new poem from Sean Street on this year's theme of change. He reads it publicly for the first time.
Presenter: Gaylene Gould
Producer: Julian May