Main content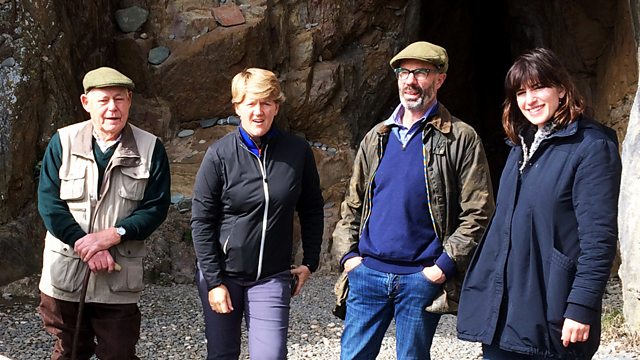 Clare Balding joins a group of local people who are all passionate about walking in their local area around Wigtown and in particular the Whithorn Way, an ancient pilgrim route.
Clare Balding walks the final part of the Whithorn Way with a local group of walking enthusiasts. It's an an an ancient pilgrim route from Glasgow down along the west coast ending at the holy site of St Ninian's Cave on the southern tip of the peninsula looking towards the Isle of Man. Pilgrims have been making the journey for centuries until they were banned from doing so after the Reformation during the 16th century, but the tradition has been revived and with the restoration of the walking route, more people are expected to do the 146 mile route through some of Scotland's most beautiful but often overlooked landscapes.
Pictured left to right: Ian Gemmell, a retired local vet from Whithorn, Clare Balding, Finn McCreath local farmer and trustee of the Wigtown Book Festival and Jessica Fox, former NASA storyteller.
Producer: Maggie Ayre