Main content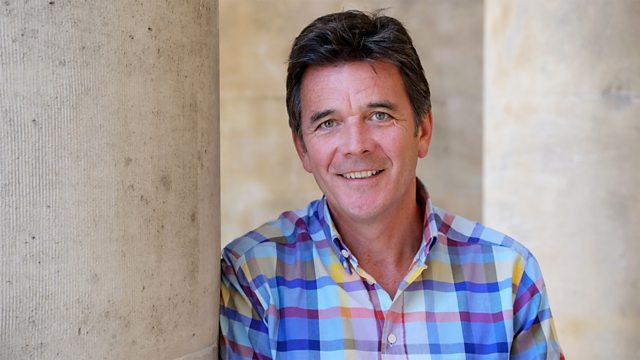 Umbilical cord clamping, Natural cycles, Pedometers
Dr Porter asks what the best time to clamp a baby's umbilical cord is, whether the Natural Cycles app is up to the hype and whether pedometers keep people walking long term.
When is the best time to clamp a baby's umbilical cord? It is a controversial question that has perplexed maternity units for years but new evidence from Nottingham has changed practice at the hospital's busy labour ward. Mark Porter pays them a visit. Natural Cycles is a much promoted contraception app advertised as an alternative to more conventional methods. But the Advertising Standards Authority has ruled that claims of it being 'highly accurate' were misleading so Margaret McCartney expresses her concerns that the app doesn't live up to the hype. And once the initial enthusiasm of having a pedometer wears off do they keep people walking in the long term?
Programme Transcript - Inside Health
Downloaded from www.bbc.co.uk/radio4
THE ATTACHED TRANSCRIPT WAS TYPED FROM A RECORDING AND NOT COPIED FROM AN ORIGINAL SCRIPT.  BECAUSE OF THE RISK OF MISHEARING AND THE DIFFICULTY IN SOME CASES OF IDENTIFYING INDIVIDUAL SPEAKERS, THE BBC CANNOT VOUCH FOR ITS COMPLETE ACCURACY.
INSIDE HEALTH – Programme 2.
TX:  02.10.18  2100–2130
PRESENTER:  MARK PORTER
PRODUCER:  ERIKA WRIGHT
Porter
Hello. Coming up in the next half hour:  Natural Cycles – I talk to the developer behind a popular app that is being promoted as an alternative to more conventional methods of contraception. But is it up to the job?
And counting your steps – once the initial interest has worn off, does something as simple as wearing a pedometer really encourage long term change?
Clip
Now it's almost become like a drug, in the sense that if I don't get out then I get cabin fever.  I've got no doubt that I shall be wearing a pedometer till I die.
Porter
But first, it's a hectic time for maternity hospitals:
Clip
Midwife
There's nothing like hearing a newborn baby cry.
Porter
Busy at the moment?
Midwife
Yeah, September's always a busy time for us.  Nine months after Christmas.
Porter
Ah I see, that's – conceived at Christmas, delivered in September.
Midwife
That's right, that's right.
Porter
I am in the labour suite at Nottingham City Hospital to discover the answer to a question that has been niggling doctors and midwives for decades.  When to cut a baby's umbilical cord?
New research carried out at eight maternity units across the UK, including here at Nottingham, suggests that delaying clamping and cutting the cord after birth could improve survival in the most vulnerable – babies that are born prematurely.
General chatter after birth
Barker
My name's Danielle Barker and I gave birth on 14th September to a little girl, Ivy Rose.  Bit of a rough pregnancy, I had a few scares about 14 and 16 weeks that were bleeds which they couldn't confirm what was happening.  I came at 20 weeks with fluid loss and they identified it as my waters had gone.
Porter
Twenty weeks, that's very early, you must have been a bit worried.
Barker
I was admitted for about a week and then everything settled and then I went into natural labour.
Porter
And here's the result, little Ivy Rose, who was born at seven weeks early roughly.
Barker
Yeah.
Porter
It is now standard practice in some labour suites to delay cutting the cords of premature babies like Ivy Rose thanks to research led by the Director of Nottingham Clinical Trials Unit, Lelia Duley.
Duley
It's been a remarkably controversial area.  It all started in the early 60s really, around the time that I was born in the late 50s women still regularly had massive bleeding at the time of childbirth and women died, as they still do in other parts of the world.  So, it was a real problem for women in childbirth.  And in the 1960s a group of obstetricians realised that a new drug that they could give as an injection worked on the muscle of the womb really fast after the baby was born and would – because it's a big floppy muscle that's released the afterbirth or placenta, you've got a raw wound in there and it just bleeds.  So, they started using a drug that clamped the womb down within seconds, literally worked like an – absolutely like a bullet, the magic bullet that clamped the womb down appeared to be very effective at stopping women bleeding.  But they had concerns about it.  So, when of the worries is that it worked so well that it would squeeze extra blood into the baby.
Porter
So, that it would squeeze the placenta and fill the baby with blood effectively.
Duley
Exactly.  And they were also worried that the afterbirth or the placenta might get stuck.  So, alongside of giving this drug they very quickly the practice of clamping the umbilical cord and then as soon as they could pulling on that to deliver the placenta.
Porter
We speeded the whole process up effectively.
Duley
Yes.  The other thing that happened in the 1960s was that neonatology began to emerge as a specialty.  So, you have a specialist group of doctors who are specialising in just newborn babies.  And that began to emerge as a specialty around the time that this much earlier clamping was becoming standard.  So, it fitted everybody – the obstetricians and midwives clamped the cord and there was somebody there waiting to take the baby.
Porter
How quickly would a cord have been clamped in the '70s or '80s?
Duley
In my group, when we started looking at this a little bit later than that, the only reason for not clamping within 10 seconds was if you dropped the clamp and had to go and get another one.
Porter
So, it was immediate?
Duley
Absolutely.  And immediate was immediate.
Porter
I used to be a paediatrician, I mean the standard thing, out own little work station in the corner of the delivery suite with warming lights and suckers and oxygen and everything, and the baby was literally grabbed and put on there.
Duley
That's the status quo and you meddle with the status quo at your peril.
Porter
And that practice is still going on today.  I mean I was talking about when I was paediatrician, ooh a very long time ago, but still you see the paediatrician in the corner.  What happens if we don't clamp a baby's cord?  So, the baby's born naturally, it's still connected to its umbilical cord and its placenta, what's happening to the blood?
Duley
Well the circulation between the placenta and the baby will continue for a period and actually recently research has shown that it probably continues for longer than we'd previously thought.  So, if you keep the baby at more or less the same level as the mother and just don't touch the cord that flow will continue.  So, that's blood going both ways – so there's blood going from the placenta into the baby but also from the baby back to the placenta.  Because that's how the baby breathes before it's born, so you need a bit of a transition for the baby then to start breathing through its own lungs and there's a period during which that transition is happening, particularly if the baby's had a vaginal birth, a lot's gone on, the poor little thing, it's been squeezed in all sorts of ways and maybe just leaving the baby alone for a few minutes allows it to stabilise its own heart system and also establish its own respiration.  It sounds very unscientific but just allowing it to settle itself.
Porter
Seems quite logical actually when you think about it, it's a system that's been designed to work that way and us interfering early and clamping early that was changing that system.
Duley
Yes absolutely.
Porter
Do we know what the ideal timing may be?  I mean you say at the moment, in the active management, it can be 10 seconds after the baby's born or almost immediately – the cord is clamped.  How long do you think we should wait in most cases?
Duley
Now people use either 30 seconds or 60 seconds.
Porter
It's still quick then.
Duley
Which is still fairly quick, exactly.  It seems bizarre that we can get men to the moon and we're talking about putting men on Mars but we really don't know when to clamp a baby's cord.
Thornton
My name is Jim Thornton and I'm Professor of Obs and Gynae here in Nottingham.  People have always had the idea that it could be good for the baby to delay clamping the cord and giving the baby extra blood and that could help with anaemia after birth and oxygen transfer and all that sort of stuff.  But on the other hand, the baby's premature, everyone's very worried, it's about looking after the baby, getting cold, and that sort of thing and so the paediatricians are always very, very keen to get hold of the baby right at the beginning.
Duley
What happens now in your unit?
Thornton
We delay.  For pre-term babies we absolutely delay.  Until two years ago people argued about it and we weren't quite sure.  I mean the problem was that there had been a dozen previous trials and they were very badly done.  There were all sorts of technical reasons, trials all showed it was better to wait but scientifically we didn't believe the results.
Porter
Didn't trust them.
Thornton
Didn't trust them and so the UK trial shown us clearly, so we always wait for pre-term babies, two minutes.
Porter
And what's your take on the benefits?  I mean if you were to explain it to a mother what would you say the evidence shows that it might do for your child?
Thornton
I would say that it's not a might, it's a definite, it reduces the chance of a pre-term baby dying.
Baby crying
Duley
The standard was that if you had a pre-term baby the cord would be clamped and the baby would be transferred away from you to the side of the room, or even to another room.  We talked to mothers and about a third of them the first they saw of their baby was a photograph or the midwife standing by the mother, all you could see is a wall of backs and then you wait for the sound of the first cry.  So, that was the experience.  And we did some qualitative work, talking to parents, and I thought what would come out of that would be – please let this happen beside us – but it wasn't at all.  This was just completely accepted as the norm, nobody was saying why can't we do it.  So, what we then had to do was unpick all of that, to develop a way of bringing the neonatal care to the mother.  And again, another great quote from one of my colleagues was – one small step for the neonatal team – because all they have to do is turn around and walk towards the bed.
Porter
Looking at babies that are born early, they're smaller, proportionately more of their blood volume is going to be in the placenta and the umbilical cord.
Duley
Absolutely, but I think even more important in a way is that all the organs are still immature and that includes both its heart and the blood vessels in the brain are not fully developed yet.  So, one of the big problems for pre-term babies is they get a baby stroke basically.  And also, they're not ready to start breathing on their own and if you leave the cord alone they've got access – although the oxygen is not crossing from the mother into the placenta any longer because the uterus has begun to close down there is still better oxygenated blood in the placenta than there is in the baby.  So, that's allowing…
Porter
It's a backup.
Duley
…it's a backup, it's a bit of a reserved battery – like your iPhone's beginning to fade but you've still got a bit of backup there – to allow more time for the baby to establish its own respiration.
Barker
She needed a bit of help the first 24 hours breathing.
Porter
She's got a little tube into her nose for feeding her – is it?
Barker
Yeah, so because she's so young she just gets very tired.  In the night they take her off me for one or two feeds sometimes, to help me get a bit of sleep…
Porter
Ooh lucky you.
Barker
… yeah, helping me.
Thornton
When we mention it parents immediately understand the logic.  I've never heard a parent who says oh I don't want it, they say – yes I can see what you mean.  And especially when we explain to them that there is excellent research and the potential harms of letting the baby go cold or something are far outweighed by the benefit.
Porter
The chances of a premature baby surviving are greater if we delay clamping the cord but do we know how that's actually working?
Thornton
I don't know that we know for certain but these babies seem to have less bleeding in their brain and I think the experts believe that leaving the cord unclamped for a few minutes allows the baby to make the transition from in utero circulation to breathing air in a slower and more natural way than having to do it suddenly.
Porter
And something a premature baby's not that well set up to do because they come out early.
Thornton
And exactly, babies aren't so ready for it.
Porter
So, what happens in your hospital with babies who get to 38 plus weeks, 40 weeks, are on time, do you delay with those or not or…
Thornton
We vary.  It isn't our policy to delay with those.
Porter
And that suggests that you're not overly impressed with the evidence there that it's of any benefit?
Thornton
My reading of the evidence there is that there's no clear benefit.  But the problem is the trials have not been particularly large and for a term baby the risks are so low that you would need an enormous trial to show any benefit.  Here we're split – I think some people delay and some people don't and I depend on my mood a little bit.
Porter
Yeah, we talk about delay but actually the other way of looking at it is to not be so quick.
Thornton
That is exactly the other way to look at it.  And in fact, is probably a fairer way of…
Porter
Don't rush in.
Thornton
…looking at it, yes.
Porter
Professor Jim Thornton and Lelia Duley talking to me at Nottingham.
And there is a link to Lelia's study on the Inside Health page of the Radio 4 website, as well as a link to a larger Australian one which, just to add to the confusion, neither confirmed nor refuted the UK findings.
Now, from having babies, to not having babies and a new method of contraception that has attracted a fair bit of controversy over the summer while we were off air.
Natural Cycles is an app that uses daily temperature readings to predict when a woman is fertile.  It flags up green days when it is safe to have intercourse, and red days when it is not and the woman either abstains or uses additional methods such as condoms.  Developed in Sweden it costs £40 a year.
However, there have been concerns that it doesn't live up to the hype.  It has been reported that one in 18 women attending a Stockholm hospital for termination of pregnancy had been relying on the app.  And here in the UK the Advertising Standards Authority has ruled that claims made in adverts that it was "highly accurate" were misleading.
Particle physicist Elina Berglund Scherwitzl co-founded Natural Cycles.
Scherwitzl
Well our typical user is 30 years old and in a stable relationship.  It's very common for women to start using Natural Cycles when they start consider having children in a few years because then they want to give their body a break from hormones or whatever, contraceptives they used before and also get to know their body, since the benefit of our app is that you can also use it to get pregnant.
Porter
Do you know what proportion of your users are under 25 or even teenagers possibly?
Scherwitzl
So, we have a limit of 18 years of age, you cannot use the product below 18.  We have very few users below 20, most of our users or the majority is between 25 and 35.
Porter
Well listening in our Glasgow studio is Dr Margaret McCartney.  Margaret, looking at the real-world failure rate of this app it's quite impressive at 7%.  So, if you took 100 women, they were using the app for a year you'd expect seven of them to get pregnant, that's not bad is it?
McCartney
Well we have that data from a study that was performed by many people who are intimately involved in the Natural Cycles company, which in many ways is fair enough, it's good that people investigate things properly but it does mean that there is an increased chance of bias.  So, what you really want is independent studies.  But the bigger problem for me is that almost a third of women that took part in this study dropped out in it – most women didn't stay in it for the full year, six months was about the average time.  And that just means we don't have as good data as I would like to be able to help women make a truly informed choice about contraception.
Porter
Elina, as a scientist yourself, how happy are you with the quality of the data behind that headline figure of 7% because if there's a third dropout in the number of women that took part it could be wildly inaccurate?
Scherwitzl
The study was performed on 22,000 women, so if you look at the absolute numbers – so women who did use it for a year it was still a much larger statistic than most studies out there, as this was the largest study ever performed of its kind.  So, this is not an issue.  When it comes to independent studies it's true that it was performed together with researchers on our team but it was performed also with the leading experts in the world in women's health and it has been assessed by the FDA, by the Swedish Medical Product Agency and by the [indistinct word] who are certified as contraceptive device in Europe.
McCartney
Of course, the other issue is that the study was done in women who were mainly in their late 20s or early 30s.  But it was marketed quite heavily on places like Instagram, which is usually used by younger women.  And so, I really would want to know is whether that was appropriate in terms of the data being equally applicable to younger, perhaps more fertile, women with a different lifestyle pattern compared with older women.
Scherwitzl
When it comes to the age distribution one big benefit of being a certified digital contraception is that we can monitor in real time the effectiveness on our users.  So, basically the people who have chosen to use this product as a response to our marketing.  And there we have on average an age of 30 years old, just like in our study.  So, this is really a real-life experiment.  And interestingly we see that actually the younger users – those who are 20-25 – have a better effectiveness rate than those users who are around 30 years old and we believe this is because they are actually more concerned about pregnancy and therefore they are better at using protection when they are marked as fertile in the app.
McCartney
I think that very much it has to be shaped around the individual women but the bottom line is that I think it's quite hard for women to know how well or not a method like this works unless they've got the comparative data from other types of method of contraception.  Some of the wording on the Natural Cycles website troubles me a bit, some women saying things like "I felt uncomfortable putting hormones into my body" felt that there was a strong inference that hormonal contraception was in some way dirty but using these types of methods was comparatively clean.  And of course, I just worry that there's a kind of lifestyle element to it, a kind of wellness vibe towards it that doesn't necessarily assist in helping women make high quality decisions because what we need is really clean information that would allow us to compare one method to the other.
Porter
Elina?
Scherwitzl
Actually, we really try to be very transparent about the pros and cons of our method and that's also why we have a quiz on a website that's called – Is it for me – to try to assess if this is a good method for that particular woman.  And we take testimonials from our users, we have to remove every part that says anything negative about hormonal contraception, not to shed negative light on hormonal contraception and this is part of the process of anything that goes on to our websites.
McCartney
I would denigrate this method, I think it definitely will help some women who make an informed choice about it, that's fine, but of course it doesn't protect against sexually transmitted infections and if pregnancy would be a disaster for a woman there are far more effective methods available.
Porter
Margaret, what would you like to see going forward to answer your concerns?
McCartney
Well I think we need real life data, I would love to see comparative data of different fertility-based awareness methods because there are many, including things like the Billings Method, Basal Temperature Method, but the problem with all of them is that they haven't been compared to each other and there's huge gaps in the evidence.  I would love to see completely independent studies as well.  I would like to know why it is that women drop out, that might be something really important to tell women who are thinking of embarking on this type of contraception, to put it into context of whether or not it's likely to be a good method for them or not.  And I suppose I'm fundamentally opposed to the advertising of any healthcare intervention, I suppose I'm quite fundamentalist about that, just because I think it's so difficult to get clean information out there that comes with as little bias as possible as it is, let alone when it's been advertised.
Porter
Well listening to that down the line is Becky Burbidge, Deputy Chief Executive of the Family Planning Association – one of three groups in the UK expressing concern about the rise of so-called fertility apps.  Becky, what are you worried about?
Burbidge
We'd echo a lot of what Margaret said really.  There is worry with fertility awareness in that when you're using it you do need to have quite an organised lifestyle.  If you're using it – well with perfect use it can be a great method for a lot of people.  But people often go into it without necessarily realising what's involved and realising how many things can make it less effective.  So, you need to take your temperature, so there's all sorts of things that might affect that, so whether or not you've had unbroken sleep, whether you've been out drinking alcohol the night before, whether you've travelled, whether you're stressed.  There's a lot of things that can affect your temperature and also affect your menstrual cycle.  What we tend to say it can be a really good method but it's probably not the method to use if pregnancy would be a disaster for you.  And that doesn't exclude younger women necessarily, some younger women are thinking about starting a family and are in a position that they want to do it but again if you want a really reliable form of contraception then fertility awareness isn't necessarily the one to go for.  Something like a long acting [indistinct words] contraception would be much better.
Porter
Becky Burbidge from the Family Planning Association.
And just for comparison, the long acting contraceptive implant has a failure rate of just one in 2,000, compared to one in 14 for Natural Cycles.  More information, as ever on our website.
Last week Margaret shared her views on the new Apple watch's ability to screen for abnormal heart rhythms like atrial fibrillation, prompting listener, Paul, to ask:
"If the watch can detect AF why not use it in GP surgeries as a simpler alternative to the current ECG?"
Margaret?
McCartney
I think we're some time from that yet.  The bottom line is that the Apple watch is not as accurate as an ECG, which is a point in time test.  And we already have tech in the NHS available to use for people that have intermittent symptoms and we need to capture what their heart is doing during that time.  So, for example, there is the Holter monitor, a device that's worn for 24 or 48 hours or loop recorders that are used for sometimes even months and years to try and pick up rarely occurring problems within the heart.  And of course, as we discussed last week, it's important to draw the distinction between these are done for people with symptoms, people who are having problems or may have problems with their heart, as opposed to the Apple watch which is being marketed to the population more broadly, a kind of unofficial screening test being done in people who are healthy and believe themselves to be well.
Porter
Well continuing the tech theme yet again Margaret, our next item is on pedometers, not as fancy as an Apple watch but still useful?
McCartney
Well I love mine, I have to say, I am a big fan of my own step counter only because it makes me feel psychologically better.  But there has actually been some research into it, so it's not just my enthusiasm that's counting here.
Porter
Well, the chief investigator behind two of the largest randomised controlled trials into pedometers in the UK – PACE-LIFT and PACE-UP – is Tess Harris, Professor of Primary Care Research at St George's, University of London.
Harris
There's quite a lot of evidence in the short term that they make a difference and there's been reviews of that, that have looked at lots of different trials and shown in the short term they're very good at getting you to do more walking.
Porter
But it's what happens in the long term that matters.
Harris
Yeah, so I think that was what was quite nice about our research was that we were able to follow people up for three years because very few trials have gone beyond a year.  And it was a 12-week walking programme that we did with just over a thousand people aged 45-75, they were recruited from general practice surgeries in South London.
Wolf
Hello, my name is Peter Wolf, I'm 70 years old and at the moment I'm walking in Beddington Park.  This is a fantastic day for walking in the park.  There's a gentleman in front walking his dog.  There's a couple who maybe look around about my age, using the activity centre and a rowing machine on the left-hand side.  And the reason why I'm walking in Beddington Park is that I'm making sure that I do my 10,000 steps a day, which is the target I've set for myself.  I use a pedometer and I came to it through what was called the PACE-UP scheme organised on the initiative of the NHS and we were all given a pedometer.  I'd always been interested in improving my health by walking but wasn't quite sure how to do it, I wasn't really sure what the right amount of steps to do is per day and how fast you should go as well.  And the idea was that you would wear a pedometer and you would then monitor the number of steps that you did per day and I was given a chart and then I was given targets to improve over a three-week period.  And I discovered that I was normally doing about 5 or 6,000 steps a day and they got me up to doing five days a week around about 13,000 steps per day.  That was actually too much and so we settled on the idea of 10,000 steps per day being around about what I should be aiming for.
I was just under 15 stone and I'm now just over 13 stone.  So, all the activity has made a difference. 
Harris
So, it was a trial, which means we had three groups and people were put into it at random, they didn't get to choose what group they were in.  The intervention itself had three parts really.  The first was having a pedometer, this thing that measures your step count, and the second part was having a handbook that had, what we call, behaviour change techniques in there, so these are all sort of things that help you to get motivated, kind of break down the barriers that stop you being active and also try and get you to build confidence and long term habits.  And then the third bit was a diary.
Porter
And what did you find?
Harris
So, one of the groups got these things I told you about by post, the other group additionally had some nurse support and then we had a control group that didn't get the intervention.  And what we found was that initially after three months there was a very strong effect of wearing the monitors, people were doing a lot more walking, in particular what we call moderate physical activity, so that's enough that gets your heart rate up, gets you a bit sweaty and gets you a bit breathless and that's what we know is really good for health benefits.  And there was a bit of a difference between the nurse and the postal group, straight after the intervention at three months, probably as you predict the nurse group were doing better than the postal but both groups doing better than control.  But when we followed them up over time what we found was by a year, so now this is nine months later, they're on their own, doing whatever they're choosing to maintain we found actually that the postal and the nurse group were very similar in what they were doing – doing about an extra half an hour a week of moderate activity – that's above and beyond what the control group were doing.
Porter
Do we know if they were still actually using the pedometer?
Harris
Some of them were but a lot of them had used it and they told us about this in some qualitative work we did, they told us it had kind of kick started them.  So, they said things like – you started something and I kind of carried on by myself.  We then followed people up at three years and what we saw was that actually people were still doing more.  We also were actually able – because it was a GP study and they were recruited from practice – to look at their health records and to look at some other health outcomes which are kind of more perhaps robust ways of measuring the effect that the walking has and we were happy to see not only were they doing more walking but actually they had less fractures, less heart attacks and less strokes at four year follow up, so it was having an impact on health outcomes.
Porter
So, this suggests that the pedometer helped in some way.  What's your idea of the mechanism that's going on here, is it that it's highlighting that they're too sedentary, helping them work out what they actually need to do, combination of the two?
Harris
Those things and perhaps a bit more.  I think what's important is it's giving them a realistic idea of what they're actually doing, rather than what they'd like to be doing, so everyone had to kind of wear it and measure what they were really doing at baseline and that's quite sobering sometimes, because you often do less than you think.  And then it was helping them to set realistic targets for how they might kind of increase their activity over the three months.
Porter
Well like me you're a part-time GP, we're not in a position where we can give pedometers out yet though, do you think we should be?
Harris
Well I think our trial has shown that it can help people increase walking.  So, it's something we're starting to having conversations about.
Wolf
If it's a day of work then I would decide that I must walk to the station.  On the other hand, if I'm picking up my granddaughter from school I get the chance to do my steps.  If it's the weekly shopping well then I make sure I walk to the shops.  And so it is possible in your daily routine, even if you're quite busy, to build in your number of steps.  I still wear a pedometer, I monitor it everyday and now comes the confession – I don't actually achieve 10,000 steps a day but it'll be an unusual week if I don't make 9,000 steps per day as an average.  And the final product is a healthy person.  I've got no doubt that I shall be wearing a pedometer until I die.
Porter
An enthusiastic Peter, along with Professor Tess Harris.  And you'll find links to her research on our website, as well details of how to subscribe to the Inside Health podcast.  So, you need never miss another episode again.
Coming up next week – what genetics can tell us about long term back pain and how advances in anti-viral drugs mean transplant surgeons could be soon be using organs from donors infected with Hepatitis C.
ENDS