Main content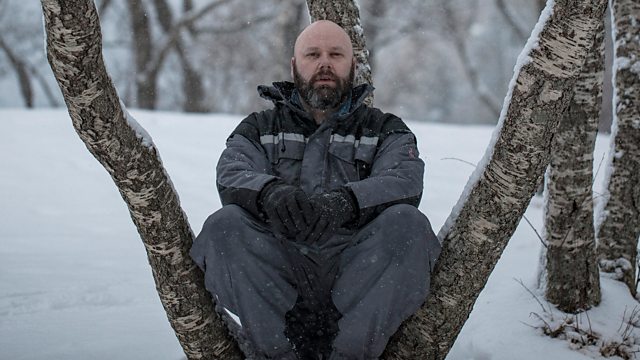 4: The Arctic Circle
The final part of a series in which Verity Sharp connects musical stories along latitudinal lines. This time, it's Siberia, northern Norway and Nunavut, Canada.
The final episode of a series in which broadcaster Verity Sharp listens to the music of the world in a different way. We eavesdrop with her along latitudinal lines, hearing local stories that are having a direct impact on music and musicians. Could there be echoes along these sound lines? Might different music that's created thousands of miles apart, but on the same latitude, share common ground? And could listening in this way allow us to glimpse the effect of the vast and often immeasurable forces that are sweeping change across our planet?
Verity ends with the Arctic Circle. This far north, both the strengths and limits of human influence over the planet are starkly visible - the melting ice here has come to symbolise the pace of climate change while, for much of the year, the harshness of the environment is a continual reminder of our vulnerability.
Around the circle, we hear three stories.
Electronic musician Roman Kravchenko brings us into his life in one of the planet's coldest, most remote and polluted cities - Norilsk, some 200 miles north of the Arctic Circle in Siberia, where life expectancy is ten years less than for the rest of Russia.
Christine Tootoo lives in Rankin Inlet, in the Nunavut Territory of northern Canada. Caribou-hunting and throat-singing are an important part of the Inuit culture she seeks to promote in the face of rapid social and environmental change.
And Lasse Marhaug, a Norwegian noise musician, has returned to the far north of the country where he grew up. He's in search of the reasons he makes his music, recalling the womb-like experience of an Arctic winter storm.
Producer: Chris Elcombe
A Reduced Listening production for BBC Radio 4