Main content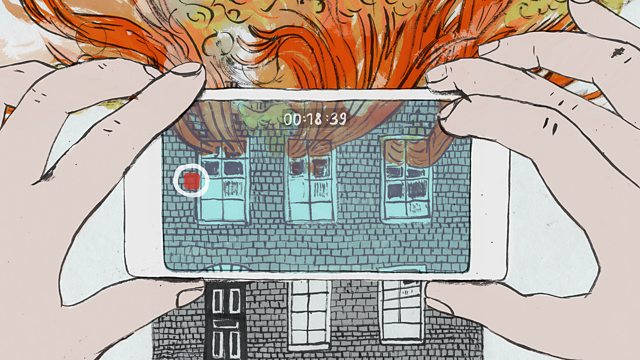 Aleks explores the bystander effect and how this can translate online. Can technology transform a bystander into a witness who can help protect and defend those in need?
Sarah from Ohio went online to escape bullies at her school but they followed her online and the abuse continued. She hoped someone would step in and help her but her attempt at a cry for help was ignored.
We also hear from Vie Clerc Lusandu who was attacked, with her son on a train travelling from London to Leeds. Vie is still trying to comprehend why on a packed train it took ten minutes for someone to come to her aid.
Dr Lasana Harris an experimental psychologist from University Collage London explains that people do not step forward because they are callous but because of the bystander effect. People may just not recognise when they are faced with a helping situation. If there is a large crowd this is exaggerated as people take their cues from other people. If there had been fewer people in Vie's carriage Lasana says it would have been more likely that someone would've stepped forward because the diffusion of responsibility would have been lower. Lasana acknowledges that because the conditions necessary for the bystander effect are magnified people online are even more unlikely to step in.
Jackie Zammuto from Witness an organisation who teach people around the world how to bare witness to injustices using video explains how it is possible to turn from a bystander into a witness whose presence can then be of some use even if they don't step in. This may not have help Vie feel any less scared or vulnerable but it may have helped to deescalate and disrupt the attack.
However documentary photographer, Lauren Pond's story warns us that we need to be careful we don't use our phones as a protective shield in helping situations where we should really put them away and step in or through observing videos online become bystanders ourselves.
Produced by Kate Bissell
Researched by Jac Phillimore
Last on

Sarah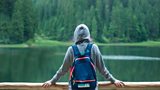 Sarah is 22 and lives in Ohio.  As a teenager she was bullied at school and then the bullying followed her online. She believes no one intervened online because of the bystander effect. We discover that Sarah sent half of the hateful messages to herself, a form of digital self harm which was a cry for help but still not one stepped in. 
Dr Lasana Harris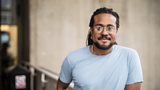 Lasana is  an associate professor in Experimental Psychology at University College, London. He studied the bystander effect with one of the theory's godfather's, Professor John Darley. Lasana says it occurs because of what's known as diffusion of responsibility. However, he also explains that people are taking cues from those around them and if one person steps in there can be a cascade effect. 
Lauren Pond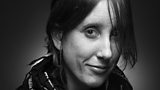 Lauren is a documentary photographer from Ohio.  In 2012 she was documenting a preacher, who because of religious beliefs, held snakes while preaching.  During the service he was bitten by a venomous snake. He continued to preach and Lauren continued to shoot photos. Despite his family being present no one called an ambulance until it was too late.  Lauren now regrets not intervening and say's she used her camera as a protective shield to distance herself from the traumatic event unfolding, which may have contributed to the bystander effect she experienced.
Vie Clerc Lusandu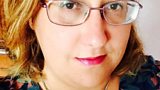 Vie was travelling with her son on a train on the way back from a day giving a speech in London when she was attacked.  The train carriage was full but no one intervened until ten minutes after the attack had happened. She believes she was a victim who experienced the bystander effect.
Jackie Zammuto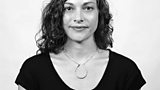 Jackie is the Programme Manager at the Brooklyn based organisation, Witness which helps to train people anywhere to use video on their phone to protect and defend human rights.  She argues that videoing when people are in need of help can help to disrupt abuse. 
Broadcasts