Main content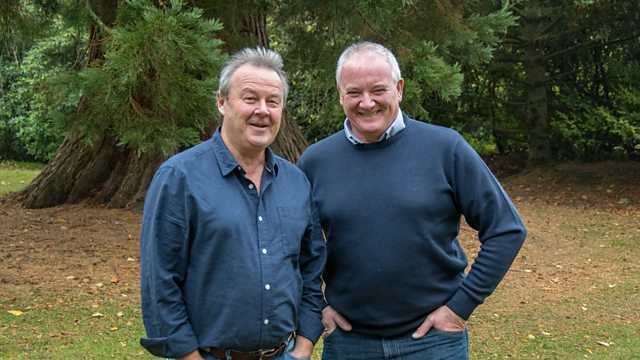 Harvest 2018, Europarc and Scotland's Charity Air Ambulance
Join Mark Stephen and Euan McIlwraith for the latest outdoor activities from Shetland to the Borders, plus the key stories for those who live and work in the countryside.
Mark visits the Glasgow Clyde College's state of the art horticulture facilities.
The dry, warm summer was a boost for most of us but how has it affected crops such as barley and wheat? Euan finds out what impact a lack of rain has had on our farmers.
Drones are growing in popularity but they can impact wildlife as well as spoil peace and quiet for those out enjoying the countryside. Mark hears about a code of best practice when using a drone.
Mark spends some time at the Europarc Conference in the Cairngorms. It is a major event for those working in conservation in Europe and this year the focus was on young people. We hear from some of the speakers.
Euan speaks to a ghillie near Dunkeld.
Frankie Vaughan looks into the Soil Association's Food for Life scheme and hears how it has transformed school dinners in some local authorities.
Scotland's Charity Air Ambulance receives no government funding, so relies 100% on donations to save lives. Mark spends some time with the crew to hear about their work.