Main content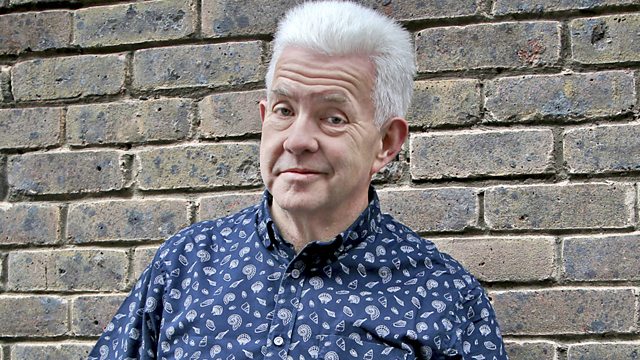 Young Poets
The Verb at the 'Contains Strong Language' festival in Hull celebrating 20 years of the Foyle Young Poet award with past winners Phoebe Stuckes, Jay Bernard and Caroline Bird.
Recorded at the Contains Strong Language Festival of poetry and performance in Hull, this week The Verb is examining young poets and young writing and celebrating 20 years of the Foyle Young Poet Award.
Ian is joined by three previous winners of the the award. Phoebe Stuckes published her debut pamphlet Gin & Tonic in 2017, is a Barbican Young Poet, and has been a Foyle Young Poet four times. Jay Bernard won the 2017 Ted Hughes Award for their performance piece Surge: Side A, and was a Foyles winner in 2005. Their debut collection 'Surge' will be published in 2019. Caroline Bird published her debut collection 'Looking Through Letterboxes' when she was only fifteen years old, and having previously been a Foyles winner, was a judge for this years competition along with Daljit Nagra.
Ian also introduces two of the winners of the 2018 award - Georgie Woodhead and Maiya Dambawinna.
Jay Bernard and Phoebe Stuckes will also be taking part in a special gala celebrating 20 years of the Foyle Young Poets at Southbank Centre on Tuesday 23rd October. For more information please visit: https://poetrysociety.org.uk/event/and-the-air-sang-20-years-of-foyle-young-poets/
Presenter: Ian McMillan
Producer: Jessica Treen
Last on

Caroline Bird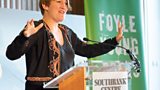 Caroline Bird reflects on her poetic career, from the experience of publishing her first collection at the age of just fifteen, to her latest book, the T.S Eliot Shortlisted 'In These Days of Prohibition'. Caroline offers up her teenage mistakes - and critiques her current work from the view of that teenage poet.
As a judge of this year's Foyles Young Poet Award, she tells us what stood out for her about the winning poems. 
Phoebe Stuckes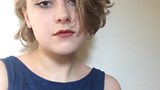 Phoebe Stuckes tells Ian how she arrived at her poetic voice, her fear of writing long poems, and explains how winning the Foyles Award helped her find direction. For Phoebe, being treated as a professional poet at a young age was an invaluable experience.  
Jay Bernard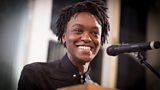 Jay Bernard reads work from their Ted Hughes award winning poetic performance 'Surge: Side A', a piece which examines the New Cross House Fire of 1981, and takes in a multiplicity of voices.
Jay also looks back on their experiences of being a teenage poet, and bravely critiques a poem they wrote when they were much younger.
'Surge' will be published in 2019. 
Introducing Georgie Woodhead and Maiya Dambawinna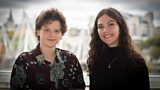 We are delighted to introduce you to two of the top fifteen winners of the Foyle Young Poet Award 2018 - Georgie Woodhead who is fifteen years old from Sheffield, and Maiya Dambawinna who is seventeen and from Leeds. Georgie and Maiya's winning poems were chosen by judges Caroline Bird and Daljit Nagra, and for information on all the winners, and to read the winning poems, please visit
The Poetry Society Website
Broadcast