Main content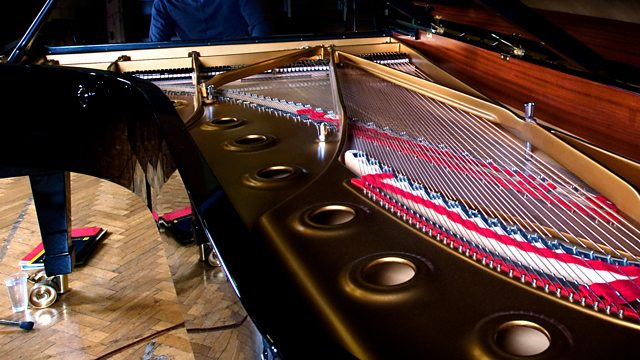 Beethoven, Mozart and Machaut
A performance of Beethoven, Mozart and Machau from the Schwetzingen Chamber Music Festival 2018. 1/4
With Sarah Walker.
Whatever the time of year, there always a music festival happening in the German town of Schwetzingen, and for the next four days, the BBC Lunchtime Concert features performances from this Spring's Chamber Music Festival.
Performers include ensembles made up of recent prize winners in the ARD Music Competition, the largest such competition run in Germany. ARD was established in the 1950's as a partnership between all the regional broadcasters in West Germany, and the music competition runs annually to select and promote some of the best young talent. Past winners include Jessye Norman, Mitsuko Uchida, Nobuko Imai, Heinz Holliger and Thomas Quasthoff.
Kateřina Javůrková won second prize in the Horn competition in 2016 and Wataru Hisasue was 3rd in the piano category in 2017.
As well as the pillars and pinnacles of traditional Chamber repertoire and performance, there are more experimental concerts offering different forms of expression, and we will be dipping to several of these concerts to get a flavour of the range of music on offer this year in Schwetzingen.
Beethoven
Horn Sonata in F, Op 17
Kateřina Javůrková (horn)
Wataru Hisasue (piano)
Mozart
String Quintet in G minor k516
Armida Quartet
Laurent Marfaing (viola)
Guillaume de Machaut
Gloria – from Messe de Notre Dame
Graindelavoix