Main content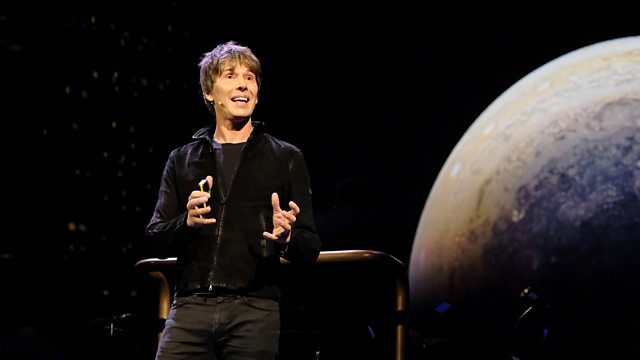 Holst's The Planets with Prof Brian Cox
Live from the Barbican, Holst's The Planets with Professor Brian Cox and the BBC Symphony Orchestra, celebrating the exact centenary of the premiere.
Live from the Barbican, BBC Symphony Orchestra celebrates the exact centenary of The Planets premiere.
Presented by Penny Gore
Holst: The Planets Suite Op.32
2020 Interval: a mix-tape dream sequence of planetary and astrologically inspired music, interwoven with works influenced by Holst's the Planets.
[In the mix: Holst, Rebel, Crumb, John Williams, Frank Zappa and Saariaho]
2040 Holst: The Planets Suite Op.32 continued
Women's Voices of the BBC Symphony Chorus
BBC Symphony Orchestra
Ben Gernon (conductor)
Inspired by the mythological character of each planet, Holst created what has become one of the 20th century's best-loved and most revered works for orchestra. On the centenary of its premiere, the BBC Symphony Orchestra and conductor Ben Gernon join forces with Professor Brian Cox to take a fresh scientific and musical view of The Planets, and to cast new light on Holst's vividly atmospheric masterpiece.
Last on

Broadcast

How ancient mystical beliefs inspired a 20th-century classic
The women erased from musical history