Main content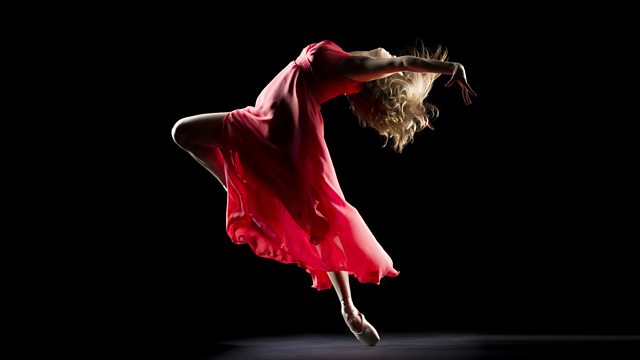 The poetry of the puppet
Katie Derham looks at some of the natural links between dance and puppetry, and the kinds of things that dance has learnt - and can continue to learn - from animating the inanimate
Katie Derham looks at some of the natural links between dance and puppetry and the kinds of things that dance has and can learn from animating the inanimate. Katie looks at how puppets have been depicted in dance; how puppets have appeared alongside dancers in the ballet and considers the similarities and differences between puppet and puppeteer and choreographer and dancer.
Katie talks to Puppeteer and Artistic Director of The Curious School of Puppetry, Sarah Wright, about the relationship between dance and puppetry and about what the two can learn from each other. The programme also features Brazilian dancer/choreographer Duda Paiva whose work explores the fusion between dance and puppets, as can be seen in his company's latest production, and interpretation of Purcell's "The Fairy Queen".
Music featured in the programme includes Coppélia, La Boutique Fantasque; Alice In Wonderland and the Classic Score of the Week is Stravinsky's Petroushka.
What does Darcey dance to in the kitchen?
Podcast
Katie Derham explores the relationship between music and dance in a variety of genres.