Main content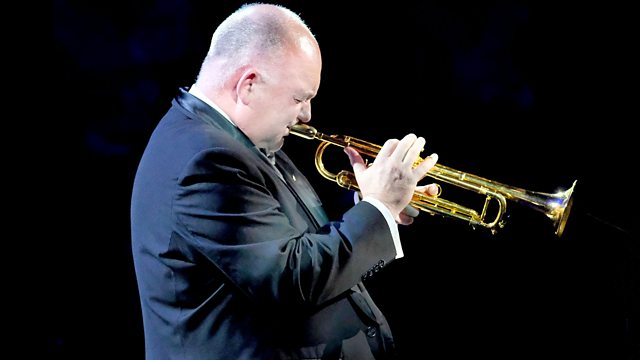 With James Morrison
James Morrison plays modern brass music, by the likes of Mnozil Brass, Superbrass and Oompah Brass. And Mike Lovatt joins James to celebrate the career of trumpeter Maurice Murphy.
Virtuoso multi-instrumentalist, James Morrison, introduces a selection of modern brass music, showcasing all that's best in the world of brass: modern New Orleans-style street bands playing heavy funk and hip hop, classic big bands and small group jazz, traditional brass bands, quintets and dectets, Balkan, rock, funk, ska and oompah bands – Top Brass has it all.
In this episode, James plays tracks by trumpet virtuosos Jon Faddis and Adam Rapa, the legends in lederhosen Oompah Brass, dectet Superbrass, and the world's foremost chamber brass group, Mnozil Brass.
Emilio Castillo, the man behind the legendary horn-heavy funk band Tower of Power, shares details of his influences, how the band develops songs, and the background to one of their biggest songs.
And top UK trumpeter Mike Lovatt joins James to celebrate the career of Maurice Murphy, the trumpeter best known for his work on countless film soundtracks, notably Star Wars.