Main content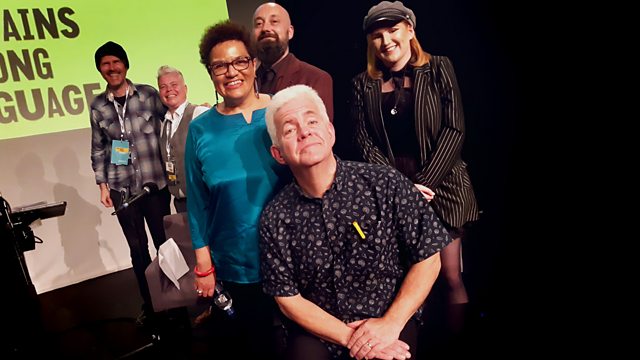 Contains Strong Language festival
The Verb at the 'Contains Strong Language' festival in Hull with Jackie Kay, Gruff Rhys, Louise Wallwein, Joe Hakim and work inspired by 'Palgrave's Golden Treasury'.
Jackie Kay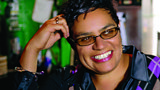 Jackie Kay, the Scots Makar, joins us to share new poetry written in response to the story of a black Scottish soldier who fought in the First World War called Arthur Roberts. Arthur's story was uncovered when his diary, full of sensitive observations and moving watercolour pictures, was discovered in an attic. A film about his life, called 'A Scottish Soldier', featuring Jackie's poetry, will be screened later this year.
Joe Hakim and Jodie Longford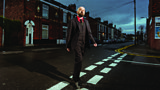 Joe Hakim has performed his poetry at venues and festivals around the UK, including Latitude, Big Chill and at the Edinburgh Fringe. He is also an educator and leads workshops at The Warren Youth Project in Hull.
Jodie Langford is a young Hull poet who's participated in writing workshops at The Warren. For this edition of The Verb, she's collaborated with Joe on a new commission for The Verb, inspired by the birthday of one of literature's greatest poetry anthologists, Francis Turner Palgrave.
Francis Turner Palgrave
Critic and poet Francis Turner Palgrave was born on the 28th September 1824; as it's his birthday we thought we'd take the opportunity to celebrate his greatest achievement, 'The Golden Treasury of English Songs and Lyrics' – a taste-making anthology containing verse by Shakespeare, Milton, Wordsworth and Keats (and many more poets) - which became so successful, it sold close to 100,000 copies in his lifetime and became the standard anthology for over 100 years. Arranged chronologically, each of the four books celebrates a different era in the evolution of English poetry. In this broadcast, we dip into this rich compendium, asking poets to respond to some of its most resonant images and lines. A new edition of the book, with a preface by Carol Ann Duffy, is being published next month: 'The Golden Treasury – the best of classic English Verse' (Palgrave Macmillan).
Gruff Rhys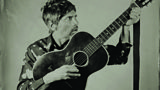 Gruff Rhys is one of our most beloved songwriters, as a solo artist and as part of the band 'Super Furry Animals'.Gruff joins us to perform 'Limited Edition Heart' from his new album 'Babelsberg' (Rough Trade).
G Choir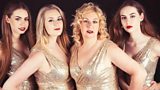 The Verb joins BBC Music Day's celebrations by welcoming Helen Garnett onto the show. Helen leads a contemporary gospel choir based in the North of England – and we're delighted to welcome her choir too, as they help Ian introduce the show, and weave the sound of gospel through the programme.
Louise Wallwein
Louise Wallwein MBE is a poet, playwright and educator. She performs an extract from her play written for The National Theatre of Wales  - called 'The Tide Whisperer' and considers how  images of water and sea-travel flow through her work, from her acclaimed play about her own experience of adoption 'Glue' (Smith|Doorstop) through to her most recent writing.