Main content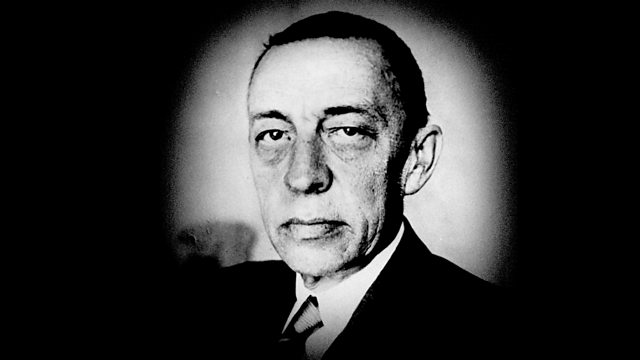 In 1943, Rachmaninov finally became a US citizen. Donald looks at his last years in the country he had come to love.
Reluctant even to visit at first, and once there always more than a little homesick, this proudly Russian composer in fact lived in the United States of America for 25 years, from the end of the First World War until his death in 1943. His life there was principally that of a virtuoso performer, not a composer; and Rachmaninov gave recitals for presidents, recorded discs for Thomas Edison, and felt obliged to rattle off his "hated" Prelude in C sharp minor for concert audiences wherever he went.
Rachmaninov was slow to embrace his adopted country, never really learning proper English – his correspondence was all translated into Russian – and always looking back longingly to mother Russia, a place now inaccessible to him. But he did come to love the United States and eventually, in the final year of his life, became a citizen. By then he'd become immersed in American cultural life, relishing jazz music and even admiring Mickey Mouse's take on his ubiquitous Prelude.
Prelude in C sharp minor (arr. Barnet)
Charlie Barnet, saxophone
Charlie Barnet Rhythm Makers
3 Symphonic Dances, Op 45
Philadelphia Orchestra
Eugene Ormandy, conductor
The Muse (14 Songs, Op 34)
Daniil Shtoda - Tenor
Iain Burnside - Piano
What Happiness (14 Songs, Op 34)
Evelina Dobraceva - Soprano
Iain Burnside - Piano
Vocalise (14 Songs, Op 34)
Ekaterina Siurina - Soprano
Iain Burnside - Piano
Lilacs
Sergei Rachmaninov, piano
Produced by Dominic Jewel for BBC Wales
Last on

More episodes
Next
You are at the last episode
Broadcasts