Main content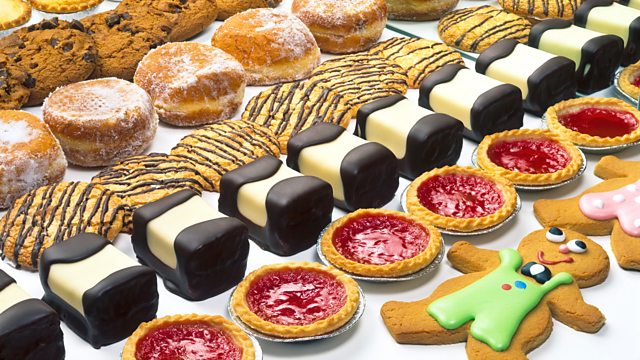 Family
In Rome, Joanna Robertson's deep connection with food created new families, including one of her own, although a move to Hamburg had the opposite effect.
Joanna Robertson's earliest childhood memory is that of the baker calling at noon each day, with a basket full of fragrant buns, cakes and bread. It was the first indication of what was to develop into a lifelong love affair with food.
For Joanna, food has never just been about nourishment. It has shaped her life in highly personal as well as professional ways, with surprising, funny or poignant results.
So much so, that telling her food stories in these Essays amounts to sharing an intimate and revealing autobiography, with deeply personal insights into her life, the places she has lived and worked in, and the people she has met through food.
In the fourth programme, Joanna is in Rome. Initially as a young woman, spending a long summer being initiated into the culinary and cultural delights of the city. And later, she returns as a future wife and mother, getting her daily bread from the same centuries-old bakery as Rossini did while he composed the Barber of Seville. When the time comes, Joanna's baby is welcomed by a family far bigger than merely her relatives: the neighbourhood's grocers, restaurant owners and Rossini's bakery who asked to become a collective of godparents.
Joanna Robertson is a journalist who has lived in several countries and is now based in Paris.
Produced by Arlene Gregorius.