Main content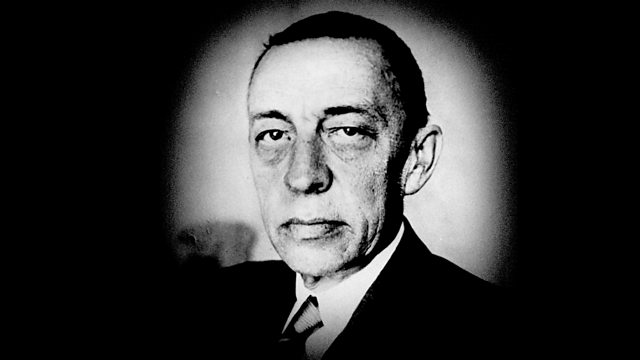 In America: European Vacations
Donald Macleod explores Rachmaninov's productive peace and quiet in pre-war Swiss summers at Senar, his estate.
Reluctant even to visit at first, and once there always more than a little homesick, this proudly Russian composer in fact lived in the United States of America for 25 years, from the end of the First World War until his death in 1943. His life there was principally that of a virtuoso performer, not a composer; and Rachmaninov gave recitals for presidents, recorded discs for Thomas Edison, and felt obliged to rattle off his "hated" Prelude in C sharp minor for concert audiences wherever he went.
In his search for the peace and quiet in which he could compose, Rachmaninov spent huge sums on his new estate in Switzerland. The house he built there, Senar, would be his residence for the next few summers, and the place in which he would write some of his most enduringly popular music.
Variations on a theme of Corelli, Op 42
Nikolai Lugansky, piano
Rhapsody on a theme of Paganini, Op 43
Daniil Trifonov, Piano
Philadelphia Orchestra
Yannick Nezet-Seguin, Conductor
Symphony No 3 in A minor, Op 44, second movement
Soviet State Symphony Orchestra
Yevgeny Svetlanov, conductor
Produced by Dominic Jewel for BBC Wales
On radio

Broadcasts