Main content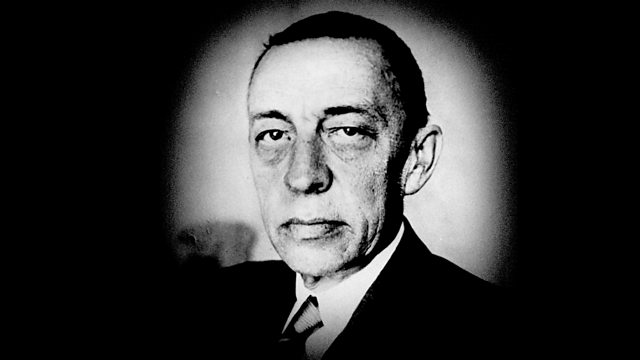 In America: Homesick Sabbatical
Rachmaninov, tired of his busy life as a pianist, decided to devote 1926 to composition. Donald Macleod looks at how it turned out.
Reluctant even to visit at first, and once there always more than a little homesick, this proudly Russian composer in fact lived in the United States of America for 25 years, from the end of the First World War until his death in 1943. His life there was principally that of a virtuoso performer, not a composer; and Rachmaninov gave recitals for presidents, recorded discs for Thomas Edison, and felt obliged to rattle off his "hated" Prelude in C sharp minor for concert audiences wherever he went.
By 1926, Rachmaninov was exhausted by his schedule as a pianist, and frustrated that he'd not written more music. He planned a year off, to write his fourth piano concerto – but still struggled to make space for composition, lamenting the lack of "quiet" he found stateside, and looking back with poignancy to his former life in Russia.
Etudes Tableaux, Op 33, Nos 2 and 7
Sergei Rachmaninov, piano
3 Russian Songs, Op 41
Russian State Symphony Orchestra
Valery Polyansky, conductor
Marche (Etudes Tableaux, orch. Respighi)
Minnesota Orchestra
Eiji Oue, conductor
Last on

Broadcasts