Main content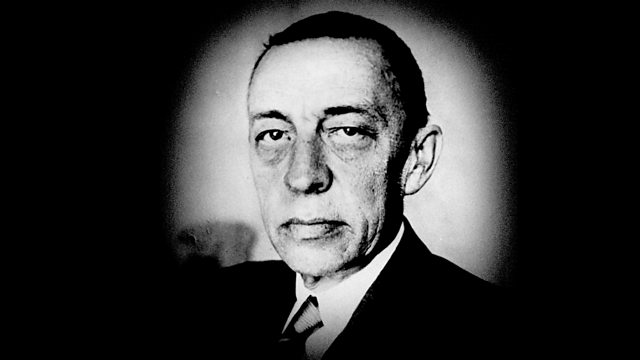 In America: Earning a Living
After the 1917 Revolution, Rachmaninov fled to the US. Donald Macleod follows his progress as the composer adjusted to life as a New York-based concert pianist.
Reluctant even to visit at first, and once there always more than a little homesick, this proudly Russian composer in fact lived in the United States of America for 25 years, from the end of the First World War until his death in 1943. His life there was principally that of a virtuoso performer, not a composer; and Rachmaninov gave recitals for presidents, recorded discs for Thomas Edison, and felt obliged to rattle off his "hated" Prelude in C sharp minor for concert audiences wherever he went.
Today, Donald Macleod finds out how Rachmaninov adjusted to life in New York. Fleeing extreme socialism, he quickly encountered extreme capitalism: greeted on arrival by a succession of celebrated artists and reporters, the composer was wooed by record companies and piano manufacturers eager for his endorsement.
Prelude in C sharp minor
Sergei Rachmaninov, piano
Piano Concerto No 2 in C minor, 1st movement
Krystian Zimerman, piano
Boston Symphony Orchestra
Seiji Ozawa, conductor
Polichinelle in F sharp minor, Op 3 No 4
Sergei Rachmaninov, piano
Lento a capriccio (The Bells)
BBC Symphony Orchestra and Chorus
Yevgeny Svetlanov, conductor
Hungarian Rhapsody No 2 in C sharp minor (Liszt, arr. Rachmaninov)
Sergei Rachmaninov, piano
Liebeslied (arr. for piano)
Sergei Rachmaninov, piano
Produced by Dominic Jewel for BBC Wales
Last on

Broadcasts