Main content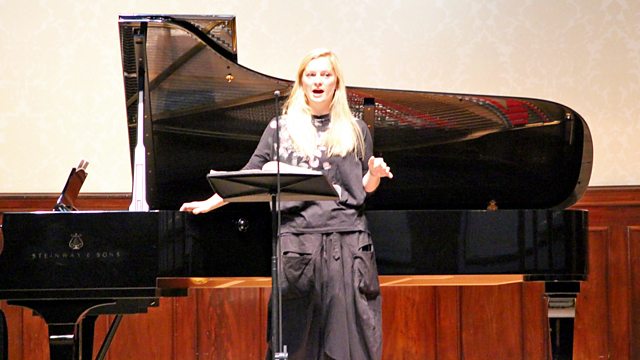 Wigmore Monday Lunchtimes: Lucy Crowe and Joseph Middleton
English song by Purcell, Ireland and Walton, performed by soprano Lucy Crowe and pianist Joseph Middleton, live from Wigmore Hall, London. Introduced by Sara Mohr-Pietsch
From Wigmore Hall, London.
Soprano Lucy Crowe and pianist Joseph Middleton perform a programme of English song, from the 17th century - Henry Purcell refracted through Benjamin Britten's imaginative realisations – to settings by Britten's teacher John Ireland and his older contemporaries William Walton and Michael Head.
Introduced by Sara Mohr-Pietsch.
Henry Purcell realised Britten: Lord, what is man? (A Divine Hymn); O solitude, my sweetest choice
John Weldon realised Britten: Alleluia
Michael Head: Over the rim of the moon
John Ireland: The trellis; My true love hath my heart; When I am dead, my dearest; If there were dreams to sell; Earth's call
William Walton: Daphne; Through gilded trellises; Old Sir Faulk
Lucy Crowe (soprano)
Joseph Middleton (piano)
Featured in...
We broadcast more live and specially-recorded concerts and opera than any other station.