Main content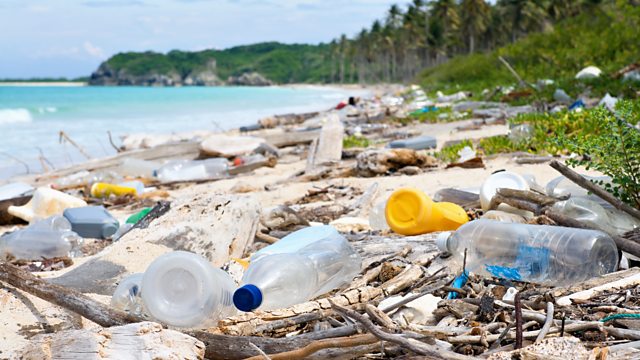 The Plastic Tide
A journey in poetry and music inspired by the environment with music by John Luther Adams, Joni Mitchell and Messiaen and words by John Clare, Lord Byron and Lavinia Greenlaw.
A journey in poetry, prose and music inspired by the environment. 2018 is the year that "plastic" was dubbed Children's Word of the Year by the OUP, an indication of the young's awareness and passion for their world. David Attenborough's Blue Planet II focused on the fears of whole ecosystems being on the verge of destruction. It's unknown how much unrecycled plastic waste ends up in the ocean but research at the University of Georgia estimates between 5.3 and 14 million tons just on coastal regions.
Fiona Shaw and Robert Glenister perform readings where anxiety meets beauty and humour. We appreciate nature through the poems of John Clare and Edward Thomas and the music of Oliver Messiaen and John Luther Adams. Our fear at the dangers facing the environment come in Lavinia Greenlaw's The Recital of Lost Cities Joni Mitchell's Big Yellow Taxi and Alan Hovhaness's And God Created Great Whales. Our love of plastics is captured in an extract from Richard Yates' novel, Revolutionary Road, in which his characters drive candy and ice cream coloured automobiles, ("a long bright valley of colored plastic and plate glass and stainless steel"). And a possible outcome of our abuse of our environment comes in Byron's prophetic Darkness, written in 1816 after a volcano eruption cast enough sulphur into the atmosphere to reduce global temperatures and cause abnormal weather across much of north-east America and northern Europe.
The producer is Fiona McLean.
If you feel inspired and would like to find out more about the actions YOU can take to help make a difference – go to www.bbc.com/plasticsaction
Music Played
Timings (where shown) are from the start of the programme in hours and minutes
James Honeyborne and Mark Brownlow

The Blue Planet read by Robert Glenister

Ira Levin

The Stepford Wives read by Fiona Shaw

Denise Levertov

It Should be Visible read by Fiona Shaw

Iain Hamilton Finlay

Estuary read by Robert Glenister

Luke Kennard

The Persistence of Rubbish read by Robert Glenister

Jane Commane

Circa read by Fiona Shaw

Richard Yates

from Revolutionary Road read by Robert Glenister

Lord Byron

from Darkness read by Robert Glenister

Anna Kavan

from Ice read by Fiona Shaw

Simon Armitage

The Last Snowman read by Robert Glenister

Lavinia Greenlaw

The Recital of Lost Cities read by Fiona Shaw

Sonali Deraniyagala

from Wave read by Fiona Shaw

Edward Thomas

First Known when Lost read by Robert Glenister

John Clare

All Nature has a Feeling read by Fiona Shaw

Alice Oswald

A Short History of Falling read by Fiona Shaw

Henry David Thoreau

from Walden read by Robert Glenister

Rachel Carson

from Silent Spring read by Fiona Shaw