Main content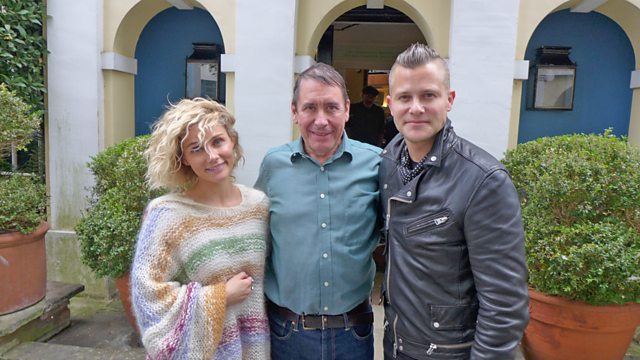 Nashville star Clare Bowen guests
Nashville TV star Clare Bowen joins Jools, singing live and playing some of her favourite music
Clare Bowen - Scarlett O'Connor in the hit TV series "Nashville" is Jools' guest. She'll be singing live with the band, playing some of her favourite music and sharing songs from her debut solo album.
Clare grew up in rural Australia, miles from the nearest city, writing down everything she felt, heard, saw and dreamed.
"Music was my connection to the rest of the world," she says. As a child who spent more time around animals than people, she often "didn't do social very well... but music is the universal language. I felt no barrier there. I was brought up on my parents' vinyl collection - everything from Paul Simon to Gilbert & Sullivan. Vivaldi, to Elvis, to Dolly, to Springsteen, Edith Piaf and Etta James."
She established herself as an in-demand actress on both sides of the Atlantic, earning critical praise in the highly controversial Australian film The Combination, directed by David Field, and as the leading role of Wendla in the Sydney Theatre Company's musical production of Spring Awakening. It was during this time that Clare took the advice of the STC's artistic director, Oscar winner, Cate Blanchett, and bought a one-way ticket to Los Angeles in 2012. During her first year in America, she caught the bus to her NASHVILLE audition, and landed the gig, playing a young poet turned songwriter, whose folk and Americana songs are influenced by a challenging childhood. For Bowen, who was diagnosed with cancer at four years old and struggled with the disease for years, the role hit close to home.