Main content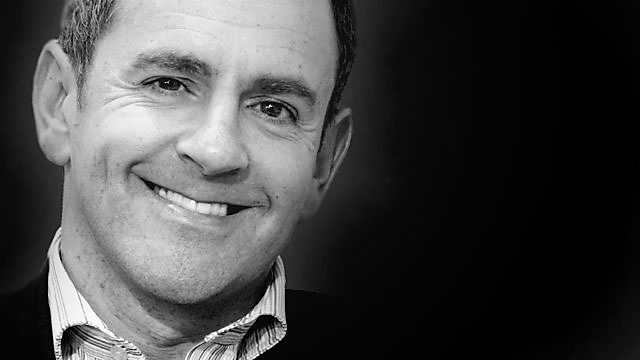 With Stephen Jardine
Do dads get a raw deal when it comes to parental leave?
Ten big-name businesses have agreed to publish parental leave and pay policies online. It means people will not have to ask for the information when they apply or go for a job interview. The change has been driven by MP Jo Swinson, who wants all big firms to be transparent on leave policies. And SNP MSP Fulton Macgregor is calling for more employers to adopt practices which allow for enhanced paternity leave or pay, arguing this will challenge "the presumption that women are primarily responsible for raising children".
Do Dads get a raw deal when it comes to parental leave?
Also on the show...
SEX SURGERY
In our weekly health surgery we're talking about sex. GP Fiona Kinnon and Sexpert Rachel Morris are on hand to answer your questions about sex, sexual health and relationships. 80295 on the text or you can call 08085929500 - don't worry, no names needed! Full anonymity guaranteed.
ELAINE EASTON
It's Eye Health Week and we speak to the Scottish woman who is now in remission after her persistent optometrist sister persuaded her to have an eye examination - saving her life.
CRISPS
Why are people posting crisp packets to Walkers? And does Royal Mail have to try and deliver everything people put into their letter boxes? We're joined by the 'queen of Green' Penney Poyzer and Liz the Postie.
MEGHAN MARKLE
After the world reacts to the Duchess of Sussex shutting a car door - we look at the Meghan Markle effect and get her report card so far.
SNAP HAPPY
After Journalist Seamas O'Reilly admits to taking 1800 photos of his 10 week old baby - are snap happy parents harming their kids? Heidi Scrimgeour is a Freelance Journalist and Andrea Chatten is a children's Emotional and Behavioural Psychologist.
ANNE BUTLER
We speak to the retired nurse who has conquered the full house - climbing 282 Munros in Scotland- five times!
VEG CITY
We find out how Veg City are using Glasgow's top chef's to encourage people to grow, source and buy locally. Abi Mordin is the Chair of Glasgow's Community Food Network & Collective Organiser of Veg City and Rosie Healey is a Chef & Owner at Alchemellia.
HOMEWORK
Are children getting too much homework in the UK? Comedian and actor Rob Delaney thinks so. And Match of the Day presenter Gary Lineker, a father of four, agreed with Delaney, calling homework a "waste of time". So when it comes to homework - how much is too much?