Main content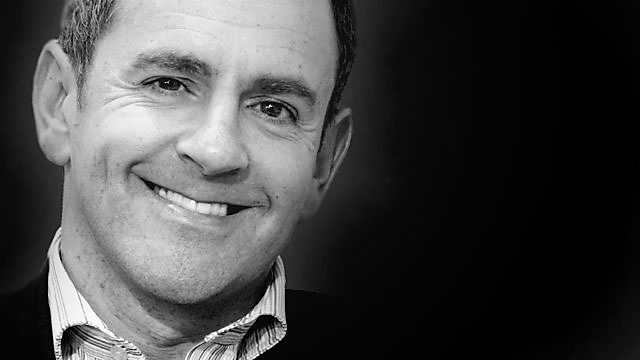 With Stephen Jardine
Could we do more to support people with food allergies?
PHONE-IN
A girl with a severe sesame allergy died after eating an airport Pret a Manger baguette, which did not list the ingredients. Pret a Manger confirmed its products were not individually labelled with allergen or ingredient information. Instead signs on shelves and at till points tell customers to speak to a manager who is trained to provide allergen advice, the company said.
STEPHEN ASKS:
Could we do more to support people with food allergies?
Also on the show...
TECH TALK
Find out what accounts you can and can't share with your loved ones PLUS get your techie queries answered in our weekly feature. Carrie Marshall is a Technology Expert and Louise Blain is a Games Critic & Youtube Producer for Dialect Inc.
MARION DOUGLAS
The Aberdonian granny who set herself 70 challenges do complete before her 70th including riding a motorbike, getting a tattoo and sitting on every seat in Pittodrie. Dr Victoria Palmer is from the Institute of Health & Wellbeing Social Sciences at Glasgow University.
DIVVYING UP
Writer Will Self's estranged wife has taken to twitter to talk about their split. Deborah Orr accused the writer of putting red stickers on the things he wants from their house - so how do you amicably split your stuff when a relationship breaks down? Joan Burnie is a former agony aunt, Ali Campbell is a father of 3 & stepdad of 3 and Colette Kerr is a solicitor with Oracle Law in Glasgow.
WOMEN & SOCIAL MEDIA
The Scottish Conservative leader Ruth Davidson has warned sites like twitter are at risk of becoming "the darkest of street corners where women fear to tread." Do women have a worse time on social media than men? Ella Whelan is an author & Spiked Columnist and Carrie Marshall is a Technology Expert.
BODYGUARD
As the TV hit of the autumn comes to an end - what's it really like to be a bodyguard? Jacquie Davis is the first woman to become a bodyguard in the UK.
SPOILERS
And if you haven't yet managed you catch up on the last episode of The Bodyguard, you may wish to avoid going online, reading any newspapers and speaking to anyone for the next 24 hours.... But is it ever ok to reveal a spoiler?
ENDING ON SOMETHING SWEET
After the Royal College of Physicians and Surgeons of Glasgow say that it's time to take puddings of the school dinner menu - we'll find out how to curb the need for something sweet after your main course.