Main content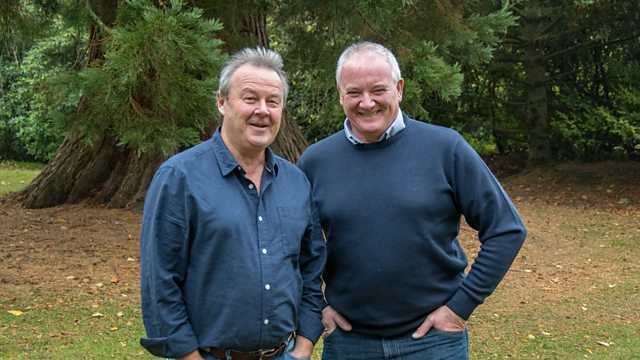 Venison, rafting and Mingming
Join Mark Stephen and Euan McIlwraith for the latest outdoor activities from Shetland to the Borders, plus the key stories for those who live and work in the countryside.
Euan takes a look round Scotland's first Vertical Farm at the James Hutton Institute in Invergowrie and finds out what the future of horticulture could look like.
Despite deer being one of the animals most associated with Scotland, we still import venison when wild deer are out of season. Mark visits Stagison venison in Fife where the Prentices farm their own deer as well as run a specialist abattoir.
Euan is at a secret location in the Cairngorms looking for freshwater mussels with Scottish Natural Heritage.
SOS Puffin is an award winning project run by the Scottish Seabird Centre, Mark finds out more from some of the volunteers.
Euan updates us on the voyage of Roger Taylor and his home-made boat Mingming.
 
Pinkston Watersports is just a stone's throw from the M8 in Glasgow and is a hive of activity. Mark finds out more about the charity run facility and then tries his hand at raft building with Laura.
The story of Jane Whyte is not very well known, even in her native Aberdeenshire, but in 1884 she saved the lives of 15 sailors. Euan hears the story from her great-great-grandson.
As the nights draw in we give you another chance to hear Euan's poem of summer, Glorious Days.
And Mark has a soundscape from North Berwick recorded during Storm Ali.