Main content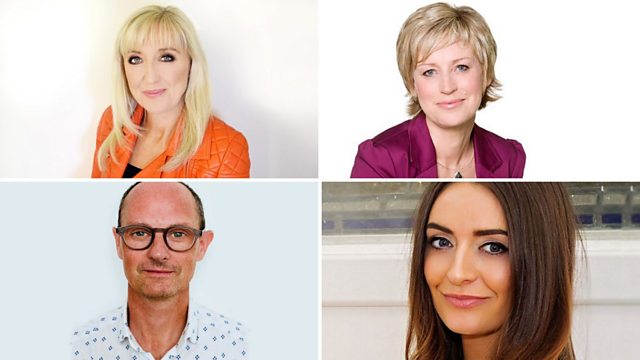 Ricky Ross
Hearing about politics and campaigning on disability rights from Dame Anne Begg and how growing up hungry motivated Chris Kilkenny to share his story with young people in schools.
Dame Anne Begg was Labour MP for Aberdeen South from 1997 to 2015, and the first full-time wheelchair user to be elected to the Commons since 1880. Ricky talks to her about political career and her life before and after politics.
The video installation 'Three Women' explores the universal human experiences of spirituality, birth, and death. Created by internationally acclaimed video artist Bill Viola it's impressing visitors to St Cuthbert's Church in Edinburgh. We went to take a closer look.
A major conference is coming to Glasgow later this month, and it hopes Scotland will become one of its trailblazers. ACE Aware Scotland – which stands for Adverse Childhood Experiences – aims to put Scotland at the forefront of understanding the impact of early years trauma. Ricky is joined by developmental psychologist Dr. Suzanne Zeedyk, Chris Kilkenny who grew up in care and visits schools to talk to teachers and pupils about ACEs, and John Carnochan, co-founder of the Scottish Violence Reduction Unit.
Activist, feminist and world-renowned Islamic scholar Dr Amina Wadud discusses the last four decades addressing women's rights and equality within Islam.
The hidden treasures of Glasgow are being revealed this weekend as part of Glasgow Doors Open Days. Ricky hears where we can find them with Molly Mae Whawell, co-ordinator of the festival, and Noorah Al-Gailani, curator of Islamic Civilisations at Glasgow Museums.
Last on
Broadcast