Main content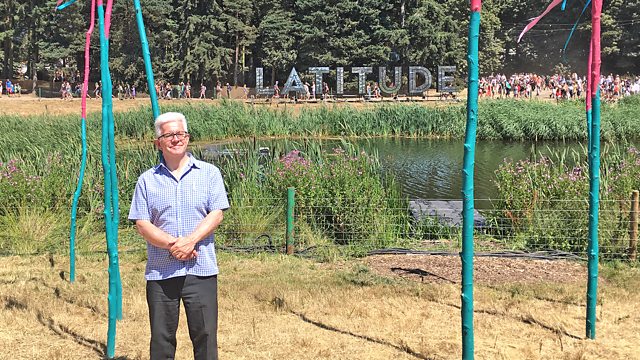 Latitude Festival
The Verb pops up at the Latitude Festival's Speakeasy Stage. Ian McMillan is joined by Luke Wright, Harry and Chris, Travis Alabanza, The Octavia Collective and Joelle Taylor
The Verb headed down to the Latitude Festival in Suffolk and popped up at their 'Speakeasy' spoken word stage. Joining Ian McMillan are:
Luke Wright
Latitude Festival veteran Luke Wright, who ran the Poetry Tent at the festival for eleven years. Luke performs from his new show 'Luke Wright@ Poet Laureate', and explains how he keeps his performances fresh night after night.
Travis Alabanza
Poet and performer Travis Alabanza reads from their debut chapbook 'Before I Step Outside You Love Me', and discusses how to make the streets as safe a place as the stage.
Octavia Poetry Collective
The Octavia poetry collective was put together by Rachel Long, who is joined by just a few of its talented members - Amina Jama & Victoria Adukwei Bulley. The podcast edition of the programme contains an exclusive performance from Sunayana Bhargava.
Joelle Taylor
Joelle reads from her new collection 'Songs My Enemy Taught Me'. The book came out of workshops with marginalised women, and here Joelle celebrates their unheard voices.
Harry & Chris
Harry Baker and Chris Read are the UK's 'Favourite Comedy-Rap-Jazz Duo'. They join Ian on stage at The Speakeasy to celebrate the pleasures of being in a performance Duo, and to sing a song they've written in the voice of a panda. And download the podcast for an extra performance from them too...
Presenter: Ian McMillan
Producer: Jessica Treen
Last on