Main content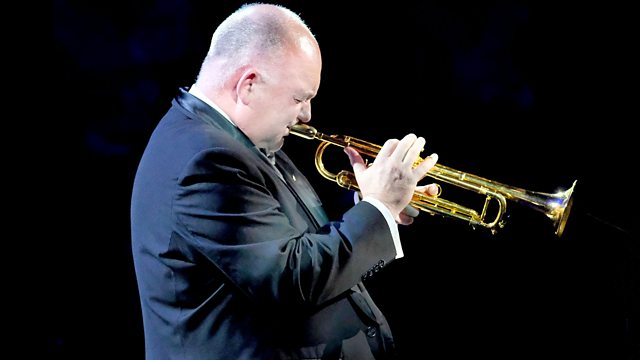 With James Morrison
Trumpet virtuoso, James Morrison, plays modern brass music, including tracks by No BS! Brass Band and Trombone Short. And Enrico Tomasso introduces his brass hero, Louis Armstrong.
In this new series, virtuoso multi-instrumentalist, James Morrison, introduces a selection of modern brass music, showcasing all that's best in the world of brass: modern New Orleans-style street bands playing heavy funk and hip hop, classic big bands and small group jazz, traditional brass bands, quintets and dectets, Balkan, rock, funk, ska and oompah bands – Top Brass has it all.
In this first programme, we hear music from The Soul Rebels Brass Band, Ray Anderson's Pocket Brass Band, Duke Ellington, the Cory Band and No BS! Brass Band, from New York.
Trombonist with the legendary rock band Chicago, Jimmy Pankow, shares stories about his trombone heroes, his approach to arranging horn lines, and his long career. And leading UK jazz trumpeter Enrico Tomasso drops in to celebrate the career of his brass hero, Louis Armstrong.