Main content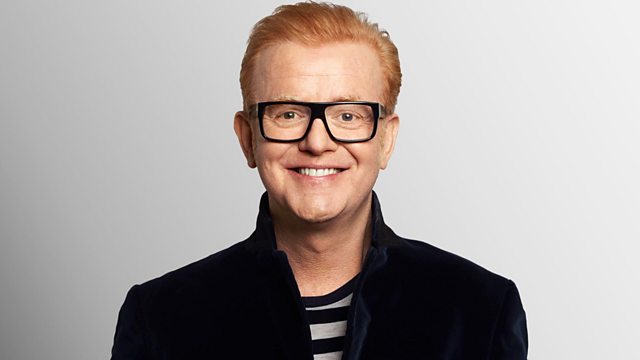 Chris Packham and Midwife of the Year
Chris is joined by Chris Packham who tells us about Springwatch: The Almanac 2019 and gets some last minute tips from Midwife of the Year 2018, Sarah Spencer.
Chris is joined by naturalist and TV presenter Chris Packham who tells us about his involvement with Springwatch: The Almanac 2019, an manual for all the seasons and tells us what we should be looking out for this autumn. Ahead of the twins arrival on Great Job Wednesday we meet Midwife of the Year 2018 Sarah Spencer, who's been delivering babies for over a decade and has some sage advice for Chris. Vassos is joined in the Sports Locker by professional darts player Paul Nicholson. For today's Top Tenuous we ask for your claims to the fame of movie sets in your local area and the mid-week Pause For Thought comes from comedian Paul Kerensa.
Clips

Pause For Thought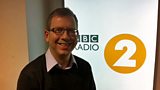 From comedian & writer Paul Kerensa:
For some reason I thought it'd be good to Pause For Thought about babies.
Here's a fact: each of us, for a brief moment, held the world record for the Youngest Person on the Planet. For that tiniest, most magical of split-seconds, we were the most junior of 7 billion people. Literally our whole life ahead of us, we were special among the whole human race… Then another newer-born overtook us. We were bumped to second, or two-hundredth, or a thousandth youngest – depending on how busy those few moments were. Suddenly, we were old hands. Been around for seconds. Knew our way around. Experts at existing.
I'm a fair way behind the Evans family, with just two 'mini-me's rather than an entire minibus-ful. First came our son, rocking our world more than we were rocking him, as a firstborn does. Then our daughter, a Star Wars baby, born on the May the 4th (be with you). The midwives said we had to name her something Star Warsy, like Leia, or Chewbacca. Little Jar-Jar Binks is doing well. And indeed, on Star Wars Day, I got to say, "I am your father."
Yes, ours are just two in the 107 billion who've ever toddled the earth. But for us, they're one in a million: unique, full of hope and possibility. American philosopher Henry David Thoreau wrote, "Every child begins the world again." – while Barbara Seifert called a baby "a blank cheque made payable to the human race." The potential, the unknown value, is known to none of us, but tremendously exciting.
It's my job to dote on my kids: love them unconditionally, long after the human race has moved onto the newer entrants on life's conveyor belt. But I believe in a creator who dotes too, who made life's conveyor belt but also sculpted each life with care. God says to Jeremiah in the Hebrew Scriptures, "Before I formed you in the womb, I knew you. Before you were born, I set you apart."
Whatever they might be set apart for, bless all babies en route, who for that brief moment are world-record holders, the newest beings on Earth. And as for us, 'ex-babies', may we regain that spirit of possibility – because that blank cheque is still being cashed, and who knows what value we can be.