Main content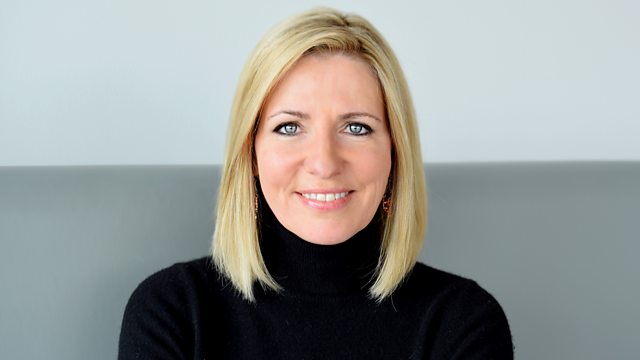 With Jackie Brambles
Should the speed limit in built-up areas be 20mph? Plus, an Ask The Doctor Alzheimer's special.
PHONE-IN
According to a study by the Glasgow Centre for Population Health (GCPH) slowing down traffic everywhere could be the key to making Scotland a safer place. Based on studies of 20mph in other cities, the GCPH found that imposing a similar limit in Scotland could cut road casualties by more than 10% and save up to £39.9m per year in costs to the emergency services. Scottish Green MSP Mark Ruskell has called for a blanket reduction of the speed limit across Scotland and is currently seeking support from other MSPs for his Members Bill on the subject at the Scottish Parliament.
JACKIE ASKS
Should the national speed limit in built-up areas be 20mph?
Also on the show...
HEALTH SURGERY – DEMENTIA/ ALZHEIMER'S SPECIAL
As September is World Alzheimer's Month this week Dr Tom Smith's health surgery focusses on dementia and Alzheimer's. He'll be taking calls and looking at the latest news around it. We'll also be joined by Wendy Mitchell, author of the Sunday Times Best Seller 'Somebody I Used to Know. Wendy is living with dementia.
CAPTAIN MARVEL
Brie Larson is to star as Captain Marvel in the forthcoming blockbuster. Her character 'Carol Danvers' is said to be the most powerful character so far in the Marvel Cinematic Universe. Is it time for young girls to get excited by comic books with strong female leads? Claire Lim, Presenter, writer and podcaster. Contributor to The BBC Social. Julia Sutherland, comedian & mum
YOGHURT
New research says that many yoghurts are full of sugar and the public should not be lulled into thinking they are eating healthy products. Also this week slimming world told their members Muller Light yoghurt is not syn-free. So just how healthy are yoghurts? Lesley Reid is a dietician and nutritionist.
READY MADE SCRAMBLED EGGS
Iceland is selling instant scrambled eggs in a pack. We find out about their nutritional value and how they compare to the real thing.
VETERANS
What mental health support do serving and former soldiers need? Labour MP Paul Sweeney joins Jackie to tell her why he's calling for the Government to do more and stop relying on charities. He says a recent spate of soldier suicides could be the tip of the iceberg. Andy Smith is from Combat Stress and Andrew Christie was diagnosed with PTSD when serving with the Royal Regiment of Scotland.
ROUND SCOTLAND WITH A MICROWAVE
Diarmuid McCleary is currently hitchhiking across Scotland with a microwave. We find out why.