Main content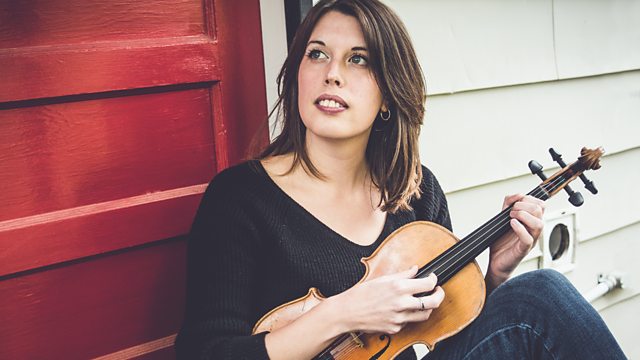 Bella Hardy
Michael Berkeley's guest is folk singer Bella Hardy, whose work reflects her heritage in the Peak District and her travels as far afield as Nashville and China.
Michael Berkeley's guest is Bella Hardy, a passionate interpreter of traditional songs who has also blossomed into an accomplished songwriter, drawing on the Peak District, where she grew up, as well as influences from as far away as Nashville and China.
Despite being only in her early thirties Bella has nine acclaimed solo albums to her name. She was part of the first - and highly memorable - Folk Prom in the Albert Hall in 2008 and she's held the title of BBC Radio 2 Folk Singer of the Year.
Bella talks to Michael about her passion for storytelling, which is reflected in her love of opera as well as traditional songs – we hear both an aria from Maria Callas and an unaccompanied folk song by Oxfordshire glover Freda Palmer, recorded in the 1950s.
She talks about learning to play music by ear; her teenage years playing festivals in a folk band; and the challenges and satisfactions of running her own record label – and raising money to produce her albums through internet crowd funding.
A contemporary carol by Philip Stopford illustrates Bella's love of community singing, and her many inspirations are reflected in her choice of music played on instruments as diverse as the English accordion and a form of Chinese lute called the pipa.
Producer: Jane Greenwood
A Loftus production for BBC Radio 3