Main content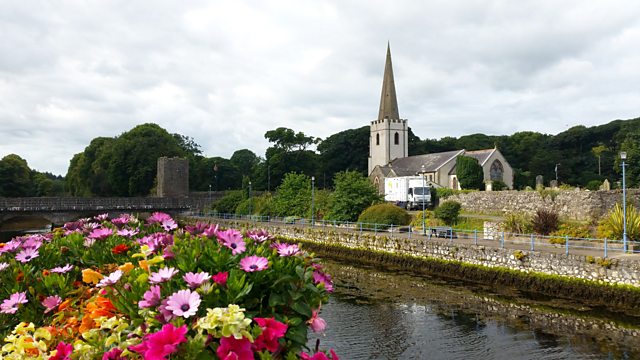 19/09/2018
Performances by soprano Gemma Summerfield, mezzo Kitty Whately and bass-baritone Stephan Loges from the Northern Ireland Opera Festival of Voice 2018 at Glenarm, County Antrim.
John Toal presents a series of recitals from Northern Ireland Opera's Festival of Voice 2018, recorded at St Patrick's Church of Ireland in Glenarm, Co Antrim.
Simon Lepper accompanies former BBC Radio 3 New Generation Artist mezzo-soprano Kitty Whately, British soprano Gemma Summerfield - winner of the Royal Philharmonic Society's 2018 Chilcott Award - and Dresden-born bass-baritone Stephan Loges, in a programme including song by Debussy, Mendelssohn and Strauss. Korngold, Finzi and Quilter.
Debussy: Ariettes Oubliees L.60
C'est l'extase langoureuse
Il pleure dans mon cœur comme il pleut sur la ville
L'ombre des arbres dans la rivière embrumée
Tournez, tournez, bons chevaux de bois
Aquarelles I. Green
Aquarelles II. Spleen
Gemma Summerfield (soprano)
Simon Lepper (piano)
Mendelssohn:
Gruss Op.191/5
Im Kahn
Schilflied from Six Songs Op 71/4
Carl Loewe:
Tom der Reimer Op 135a
Edward Op 1/1 from 3 Ballads
Stephan Loges (bass-baritone)
Simon Lepper (piano)
Strauss: 3 Ophelia Lieder Op.67
Wie erkenn' ich mein Treulieb?
Guten Morgen, 's ist Sankt Valentinstag
Sie trugen ihn auf der Bahre bloss
Vaughan Williams:
Take, O Take those lips away
When Icicles Hang by the Wall
Orpheus with his lute
Willow Song
Kitty Whately (mezzo-soprano)
Simon Lepper (piano)