Main content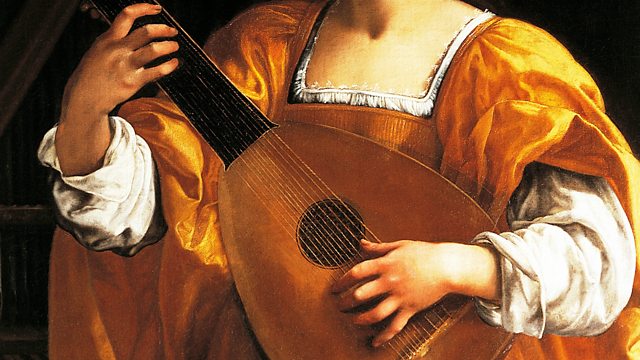 Caccini goes into print
Francesca Caccini publishes her first and only collection of music
Francesca Caccini publishes her first and only collection of music, presented by Donald Macleod.
Francesca Caccini has been hailed as the first female composer to write an opera. However this isn't necessarily true. The work in question, La Liberazione di Ruggiero dall'isola d'Alcina, was written for the theatre and is almost entirely sung, but academics now believe that this is not an opera. What we do know is that Francesca Caccini was the daughter, sister, wife and mother of a family of singers, and was one of the most prolific composers of her time. She was employed at the Medici court in Florence in the early seventeenth century, and rose to become the highest paid musician on the Medici payroll. This week Donald Macleod explores the life and music of Francesca Caccini and her circle, such as her father Giulio Caccini, and other composers including Jacopo Peri, Lorenzo Allegri, and Marco da Gagliano.
In 1612 Francesca Caccini's fame as a musician was spreading far and wide, and requests were made to the Medici court to borrow her for short periods. These requests were denied and, in a bid to retain Caccini's services in Florence, the Medici raised her salary making her the highest paid musician at the Florentine court. By 1614 investment was made locally in developing printing opportunities, and composers soon rushed to bring out their works in print including Francesca's father Giulio, and also Marco da Gagliano. A few years later in 1618, Francesca Caccini brought out her own collection of music in print. She intended this to be the first of many, but her Medici employers forbade her to publish again. Caccini was contracted as a musician, a servant, and she was to do as she was told.
Giulio Caccini
Non ha'l ciel
Montserrat Figueras, soprano
Hopkinson Smith, guitar
Robert Clancy, guitar
Jordi Savall, viola da gamba
Xenia Schindler, harp
Marco da Gagliano
Duo Seraphim clamabant
Ensemble Jacques Moderne
Joël Suhubiette, director
Francesca Caccini
Io veggio i campi
Cappella di Santa Maria degli Angiolini
Gian Luca Lastraioli, theorbo and conductor
Chi desia di saper
Cappella di Santa Maria degli Angiolini
Gian Luca Lastraioli, theorbo and conductor
Marco da Gagliano
Ave Maria
Ensemble Jacqves Moderne
Joël Suhubiette, director
Francesca Caccini
Rendi alle mie speranze il verde
Shannon Mercer, soprano
Luc Beauséjour, organ
Maria, dolce Maria
Shannon Mercer, soprano
Amanda Keesmaat, cello
Luc Beauséjour, organ
Regina caeli
Shannon Mercer, soprano
Amanda Keesmaat, cello
Luc Beauséjour, organ
Dispiegate, guance amate
Tenet
O vive rose
Cappella di Santa Maria degli Angiolini
Gian Luca Lastraioli, theorbo and conductor
Marco da Gagliano
La Dafne (Scene 5 & 6)
Barbara Schlick, soprano (Nymph 1)
Ian Partridge, tenor (Tirsi)
Nigel Rogers, tenor (Apollo)
David Thomas, bass (Shepherd 1)
Berthold Possemeyer, baritone (Shepherd 2)
Monteverdi Choir Hamburg
Camerata Accademica Hamburg
Jürgens Jürgens, director
Producer Luke Whitlock