Main content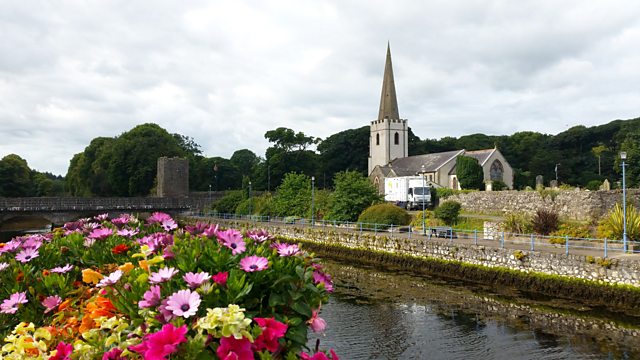 Performances from soprano Gemma Summerfield, mezzo Kitty Whately and bass-baritone Stephan Loges, from the Northern Ireland Opera Festival of Voice 2018 at Glenarm, Co. Antrim.
John Toal presents a series of recitals from Northern Ireland Opera's Festival of Voice 2018, recorded at St Patrick's Church of Ireland in Glenarm, Co Antrim.
Simon Lepper accompanies former BBC Radio 3 New Generation Artist mezzo-soprano Kitty Whately, British soprano Gemma Summerfield - winner of the Royal Philharmonic Society's 2018 Chilcott Award - and Dresden-born bass-baritone Stephan Loges, in a programme including song by Purcell, Korngold, Finzi and Quilter.
Purcell:
Music for a while Z583
The fatal hour comes on apace Z421
There's not a swain Z587
Arne:
Where the bee sucks
Under the greenwood tree
Korngold:
Shakespeare Songs op.31 -
Desdemona's song
Under the Greenwood tree
Blow, blow, thou winter wind
When birds do sing It was a lover and his lass
Kitty Whately (mezzo-soprano)/Simon Lepper (piano)
Finzi:
Let Us Garlands Bring (5 Shakespeare songs) Op.18 -
Come away, Death
Who is Sylvia?
Fear no more the heat o' the sun
O mistress mine
It was a lover and his lass
Stephan Loges (bass-baritone)/Simon Lepper (piano)
Quilter
7 Elizabethan Lyrics Op 12 -
Weep you no more sad fountains
My life's delight
Damask roses
The faithless shepherdess
Brown is my love
By a fountainside
Fair house of joy
Gemma Summerfield (soprano)/Simon Lepper (piano)