Main content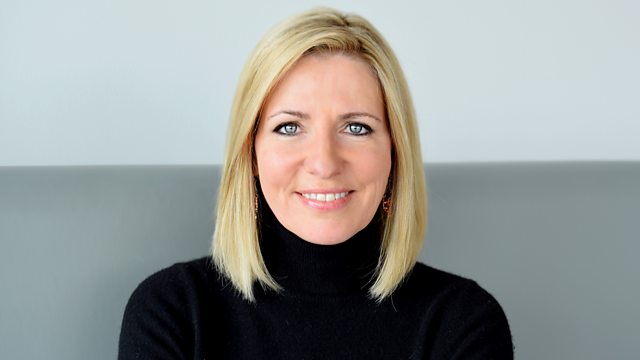 With Jackie Brambles
Should schools be preparing kids for failure? Plus career changes and the Scottish granny who has turned a kids book into a bestseller.
The Church of Scotland Moderator Reverend Susan Brown has warned young people are increasingly self-harming and feeling suicidal because they are too 'coddled' at school. The Reverend believes pupils are being let down by an education which doesn't prepare them for failure. So should schools be preparing kids for failure?
Also on the programme…
CAREER CHANGE
Is it ever too late for a career change? We'll speak to beautician turned funeral director Reagan Drew plus business analyst turned outdoor adventure company owner Mike Dunhorne. Careers Adviser Erin Bartley from Skills Development Scotland is on hand with advice.
FOOTBALL & GAMBLING
Rangers striker Kyle Lafferty tweeted yesterday celebrating one year since he put on a bet and he's 'never been happier'. But with one third of Scottish Premier League teams sponsored by betting companies, does football have a problem with gambling? Ex Reading FC player Scott Davies joins Jackie along with sports journalist and father of four Stuart Weir.
SCREEN TIME WARS
As TV presenter Kirstie Allsopp revealed she smashed her kids iPads after they broke her screen time rules - how have you won the screen time battle? Mums Katrina Tweedie and Nicola Stevens reveal how they've done it and we'll get some top tips from parenting expert Jane Evans.
WONKEY DONKEY
Hear from the Scottish Granny who's made 'The Wonky Donkey' children's book a bestseller. Janice Clark tells Jackie what's happened since her daughter posted the now viral video of the gran reading to her grandson Archy.
APHANTASIA
We'll speak to the young woman who suffers from a condition called aphantasia which means she has no visual memory. PhD student Mia Tomova explains the impact the condition has on her life – Professor Adam Zeman reveals how common aphantasia is and the science behind it.
CAT'S WEE DAY OOT
Travel journalist Cat Harvey will be here to whisk us all away on another 'Wee Day Out' to a great Scottish location. This week we're off to the location of the UK's first commercial hydro electric power station.
RETIREES AS PERSONAL TRAINERS
Should retired people become personal trainers? A new campaign has launched encouraging older people to take up fitness teaching to make it easier for people to relate to their trainers. Jackie speaks to a panel of retirees and a personal trainer too.