Main content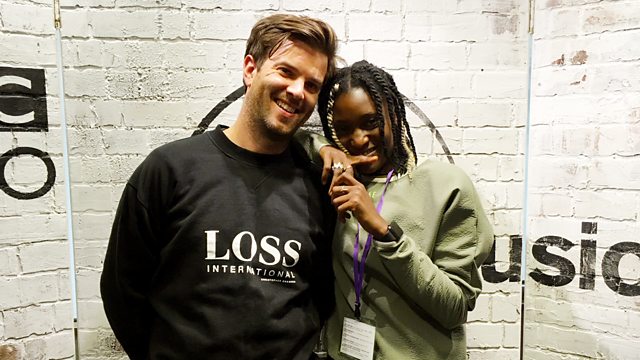 With London MC Flohio and guest mix from Okzharp and Manthe
London MC Flohio joins Tom for a chat. Plus there is a guest mix from Okzharp and Manthe.
Flohio AKA Funmi Ohiosumah is a British Nigerian Artist from Bermondsey who has quickly gained notoriety for heavy duty flows and deft lyricism over stark, progressive instrumentals and has been dubbed one of 12 MCs to look out for in 2018. Both solo and with God Colony, she's shared stages with the likes of GAIKA and Princess Nokia.
And Okzharp & Manthe provides this week's guest mix. Okzharp and Manthe Ribane is producer Okzharp, vocalist, artist and dancer Manthe Ribane. Working closely with photographer and film maker, Chris Saunders on this project, they all hail from South Africa, where Manthe still resides, although Okzharp lives in the London where he is a DJ and producer, initially cutting his teeth in LV, who were one of the first acts to sign to Hyperdub.