Main content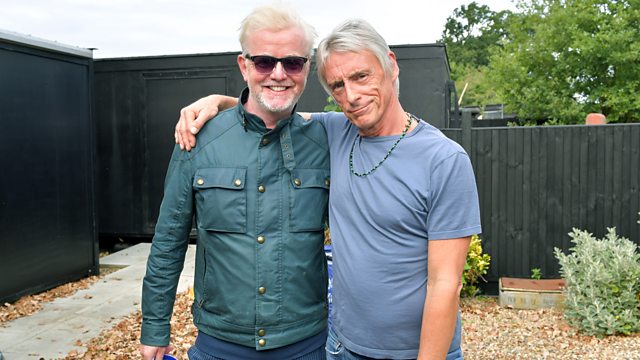 Live from Paul Weller's Black Barn Studios
Chris hosts the Breakfast Show live from Paul Weller's Black Barn Studios. Paul performs in front a star-studded Friday line-up including Ray Winstone and Charlotte Riley!
Chris hosts the Breakfast Show live from Paul Weller's Black Barn Studios and plays us new music from his new album True Meanings and classic tracks with his band in front a star-studded Friday line-up! Ray Winstone clues us in on his new heist film King of Thieves and actress Charlotte Riley fills us in on her BBC One drama Press, and her BBC Two thriller Trust.
Clips

Pause For Thought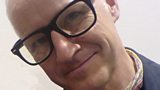 From Jim Harris, Art Historian:
It's very hard keeping a secret.
You people know about secrets, about what lies beneath the surface of a person.  Without wishing to get too Shrek about it, people are like onions and uncovering the layers of a character is what actors are for.
Some characters are all about keeping secrets, like yours, Ray, plotting that unlikely blag in King of Thieves.  And some stories are all about hidden things: 'Dark Heart', Charlotte, implies all kinds of murkiness; and Dom - who is the Little Stranger? No spoilers please.
My sister Rachel is a midwife and once upon a time, after delivering a baby with a colleague, she was asked to use some oil to help the Mum complete the labour.  Trouble was, Rachel knew that the oil contained a substance that was risky to a woman in the early stages of pregnancy.  And what no-one else knew was that she was in the early stages of pregnancy.
Happily, the other midwife rumbled her and took over. Duties were discreetly switched; the labour successfully achieved; my nephew Linus was born about seven months later; and in the end Rachel's friend told the new Dad and he sent my sister flowers to say congratulations and thanks.
There are a lot of secrets in that story.  The specialist, secret knowledge of the oil.  The secret of my sister's pregnancy. The secret handover of responsibilities in the delivery room.
But the other secret that no-one knows is that the proud dad who sent the flowers was Paul Weller.
And that's interesting not just because we're here, and because your new album is called 'True Meanings' but because it goes to the great secret about people, the thing we can't see straightaway – what's in their heart.
Jesus knew that that is the really important stuff, which is why he looked deep under the surface and chose as his friends a bunch of fishermen, squabbling brothers, a tax collector who collaborated with the Romans and a revolutionary who wanted to overthrow the Romans.
Now I reckon the secrets we keep about ourselves are important.  They protect us.  But I also reckon that sometimes letting someone see our heart can be a generous thing to do. And a generous thing that can unlock all kinds of potential.