Main content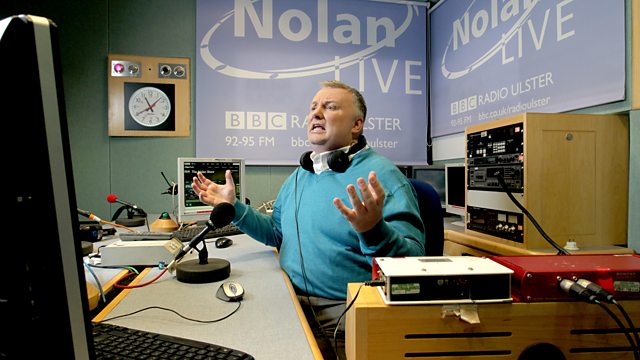 Care homes, BBC pay and RHI Inquiry latest
The health, safety and well-being of elderly residents could have been compromised again at another Runwood Home Ltd care home.
The health, safety and well-being of elderly residents of a care home could have been compromised once again. More failures from Runwood Homes Ltd - the company who own Dunmurry Manor Care Home - this time in a different home they own - Glenabbey Manor. It could not be established if a resident was being given the right medicine that was prescribed to them. Also, significant discrepancies, omissions and amendments to records of medicines administered. They don't know if they were giving the right dosage of warfarin. They weren't administering the medicine trolley properly, which meant it could result being given the same medicine twice. Stephen got reaction from GP Dr George O'Neill.
Also on the programme, BBC Director General Tony Hall has said the publication of star salaries was a factor in radio presenters Chris Evans and Eddie Mair choosing to leave. Lord Hall told a committee of MPs the pay disclosures had made it harder to retain people like that. He went on to say that the BBC have to recognise that they are not going to attract people at the kind of mega sums others in the commercial sphere might be able to pay. Evans is moving from Radio 2 to Virgin, while Mair has joined LBC from Radio 4. But should the BBC be breaking the bank to keep hold of its stars or are there better uses for the licence fee? Stephen got the views of commentators Lembit Opik and Frank Shivers.
And, the latest on the RHI Inquiry. Stephen spoke to Newsletter political editor Sam McBride.