Main content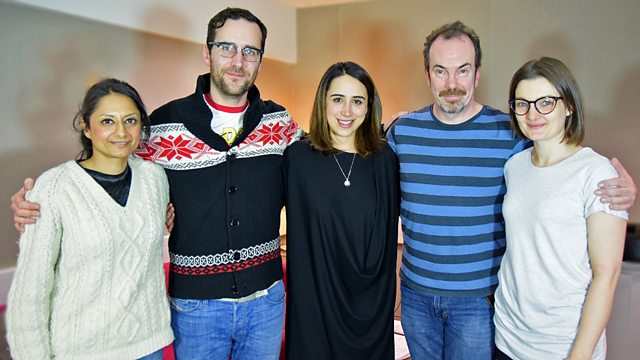 Drivetime
High-flying lawyer Shazia navigates a shambolic M8, family life, smug colleagues and her own unapologetic apoplexy on a commute from hell.
Forgetting her bag on the most important day of a major case is only the start of a super challenging day for high-flying lawyer Shazia.
Join her as she navigates a shambolic M8, while struggling to keep the legal case from collapse, preventing her smug colleagues from wrecking her career and foiling her meddling mum's plans - all while dealing with her own unapologetic apoplexy and a tampered-with playlist. Will this commute from hell ruin her life, or will she somehow manage to pull it all together?
Starring -
Nalini Chetty as Shazia
Ashley Smith as Michelle
Gavin Mitchell as Andrew
Robbie Jack as Danny
Mandy Bhari as Mum
Written by Maryam Hamidi and developed with BBC Writersroom.