Main content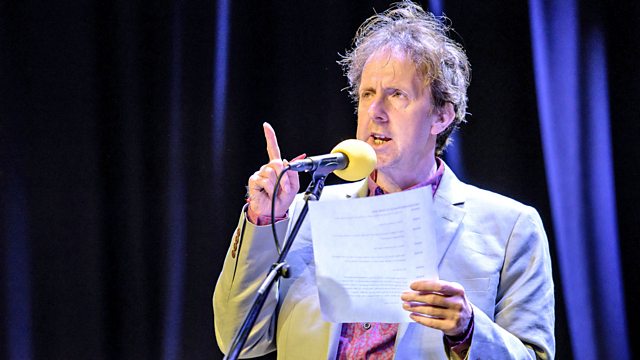 Steve Punt
Michael Berkeley talks to comedian Steve Punt. With music by Scott Joplin, Dave Brubeck and Debussy.
Steve Punt is well known thanks to the popular Radio 4 Friday night comedy, The Now Show - with fellow-host Hugh Dennis, he's been mocking politicians and celebrities for an astonishing twenty years now. He also presents The Third Degree, the Radio 4 quiz which pits undergraduates against professors. But behind the scenes he's been busy writing for a whole host of other shows, such as Mock the Week and The Mary Whitehouse Experience, for comedians Jasper Carrott and Rory Bremner; he even used to write for the puppets on Spitting Image. He says "Weirdly, I think people are more inclined to believe comedians than they are politicians."
In Private Passions, Steve talk to Michael Berkeley about how it all began: when he was bad at games at school, and forced to play the clown. He reminisces about his first job, in a music shop in Croydon, which he describes as being so rich in comic material that it was a bit like a sitcom – all of life was there. He talks about how audiences have changed thanks to social media, and why he worries that mocking politicians may just be a way of feeding their gigantic egos.
Music choices include Sibelius's Violin Concerto, piano music by Debussy and by Scott Joplin, Shostakovich's Jazz Suite, Dave Brubeck, and a comic masterpiece by Dudley Moore, "Bedazzled".
Produced by Elizabeth Burke
A Loftus production for BBC Radio 3
Six mind-expanding music podcasts to download in 2019
Archive Unlocked: Two Decades of Private Passions