Main content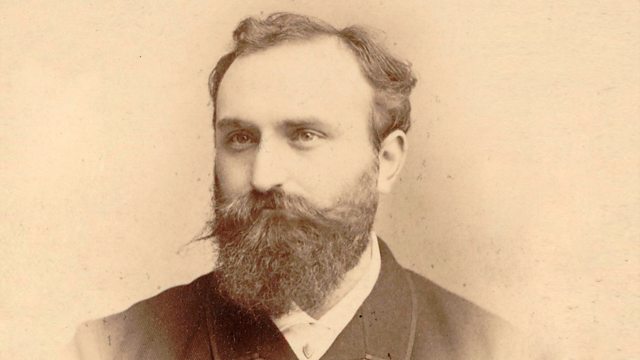 Franck's guiding hand
Donald Macleod explores the reasons why Chausson struggled so hard to write a symphony.
Donald Macleod explores the reasons why Chausson struggled so hard to write a symphony.
Amédée-Ernest Chausson grew up in Paris during a period of great political, social and economic upheaval in France. Born in 1855, he was fifteen at the outbreak of the Franco-Prussian; he lived through the collapse of the Second Empire and the advent of the Third Republic. However Chausson's family was materially little affected by these dramatic events, quite the opposite in fact. His father profited from the 1850s onwards, working as a building contractor for Baron Haussmann, the man Napoleon III had entrusted to remodel the narrow streets of medieval Paris into wide open boulevards. Even after Napoleon was deposed, the re-construction of the capital city continued. Chausson's bourgeois lifestyle reflects the salon society of the mid nineteenth century, with an extensive art collection adorning the walls of his family's substantial residence at 22 Boulevard de Courcelles a stone's throw from leafy Parc Monceau. Chausson remained in the same mansion with his wife and their three children. Supported by a private income, unlike most artists and musicians within his large circle of acquaintances, he was able to devote himself to composing entirely without any pressure to provide financially for his family. That's not to say that Chausson's life was without a care in the world. Critics saw him as a dilettante rather than a serious musician. His relatively small output reflects the agonies of doubt in his mind. His battle to find his own voice at a time when Wagner had cast a long shadow over French music resulted in his only opera taking almost ten years to complete. This struggle for artistic recognition was only just turning a corner when he died unexpectedly at the age of 44 in 1899.
A trip to hear Wagner and Franck's symphony in D, written by Chausson's much admired teacher at the Paris Conservatoire in 1888, were much in mind when two years later, Chausson took up the challenge of tackling a symphony himself. He could never have anticipated the torture to come.
L'aveu, Op 13 no 3
Apaisement, Op 13 no 1
Ann Murray, mezzo soprano
Graham Johnson, piano
Andante and Allegro
Charles Neidich, clarinet
Pascal Devoyon, piano
Viviane, op 5
Orchestre du Capitole de Toulouse
Michel Plasson, conductor
Piano Trio in G minor, Op 3 (Fourth mvt)
Pascal Devoyon, piano
Philippe Graffin, violin
Chilingirian Quartet
Symphony in B flat, Op 20 (Third mvt)
Radio Philharmonic Orchestra, Netherlands
Jean Fournet, conductor
Producer: Johannah Smith for BBC Wales