Main content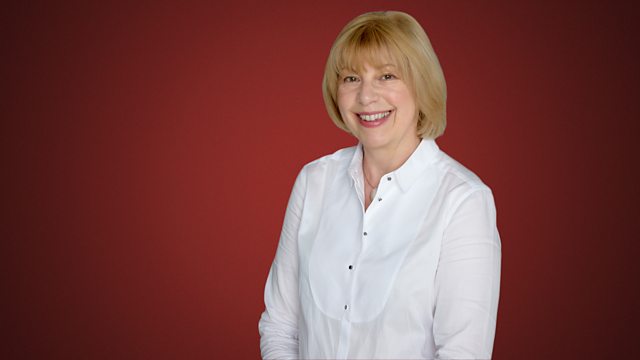 Prom 52 repeat: Edward Gardner conducts the Bergen Philharmonic in Sibelius and Wagner
Edward Gardner conducts the Bergen Philharmonic in music by Sibelius, Wagner and, with Alina Ibragimova, the world premiere of Rolf Wallin's Violin Concerto
Afternoon Concert with Penny Gore
Another chance to hear Edward Gardner and the Bergen Philharmonic in music by Sibelius and Wagner at the BBC Proms, with Alina Ibragimova joining them for the world premiere of Rolf Wallin's Violin Concerto.
Presented by Martin Handley at the Royal Albert Hall, London
Wagner: Flying Dutchman – overture
Rolf Wallin: Violin Concerto (world premiere)
2.35pm
Interval: Proms Plus
Composer Rolf Wallin talks about the influences and ideas that went into the making of his Violin Concerto.
2.55pm
Sibelius: Symphony No 2 in D major
Alina Ibragimova, violin
Bergen Philharmonic Orchestra
Edward Gardner, conductor
Followed by a selection of recordings from this week's Proms Artists.
A concert with a Nordic flavour from Edward Gardner and the Bergen Philharmonic Orchestra climaxes in Sibelius's Second Symphony, whose folk-like melodies are a musical celebration of Finnish life and identity.
Violinist Alina Ibragimova is the soloist in Norwegian composer Rolf Wallin's concerto – the second of two new violin concertos premiered this season (see also Prom 47).
And the evening opens with Wagner's propulsive overture to The Flying Dutchman, an opera set along the coast of Norway from the orchestra's base in Bergen.