Main content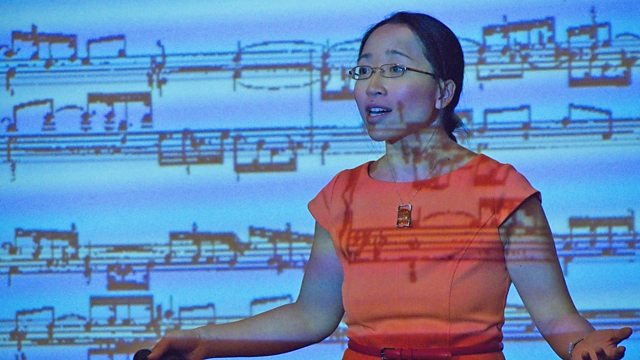 Eugenia Cheng
Michael Berkeley talks to mathematician and pianist Eugenia Cheng about her passions for category theory, classical music...and baking.
At first glance chocolate brownies, puff pastry and Battenberg cake don't seem to have a great deal in common with theoretical maths, but Eugenia Cheng has harnessed her love of cooking in order to tackle the fear of maths so many of us share – and has published a book about it called How to Bake Pi.
Her mission is to rid the world of "maths phobia", and to this end she gave up her secure job teaching at Sheffield University to open up the world of maths to students from other disciplines as Scientist in Residence at the School of the Art Institute of Chicago, which also gives her the opportunity to pursue her own research in Category Theory - the purest form of maths.
And she's a highly accomplished pianist, performing in concert halls around the world, as well as founding Liederstube - a popular venue for lieder and art song in Chicago which has hosted performers such as Gerald Finley and Richard Wiegold.
Eugenia explains to Michael how chocolate brownies and pure maths are related; how she prefers to work in cafes and bars with pen and paper rather than on a computer, and how her intensely emotional response to music is a release from the intensely ordered world of pure mathematics. And they dismantle stereotypes about Chinese 'tiger mothers', girls and maths, and the idea that people who are good at maths are automatically good at music.
Eugenia chooses music from Bach's Matthew Passion, Rachmaninov's Second Piano Concerto – which she herself has played – and from Mahler's Resurrection Symphony and Janacek's opera The Makropulos Case, which take her on an emotional and philosophical journey towards a reconciliation with mortality.
Producer: Jane Greenwood
A Loftus production for BBC Radio 3
Last on

Broadcast