Main content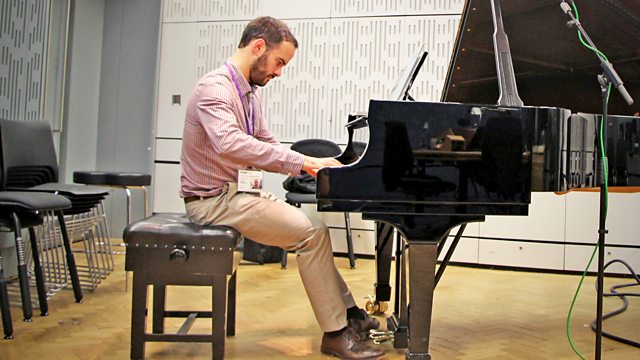 James Willshire, Sam Furness and Jack Furness
Sean Rafferty presents a Debussy-inspired performance from pianist James Willshire. Tenor Sam Furness, who is performing in the Trial By Jury Prom, sings live in the studio.
Pianist James Willshire performs pieces composed by, and inspired by, Debussy in the centenary year of the composer's death. James's new project with York Late Music, Ten New Debussys, sees him performing contemporary works, each inspired by an original Debussy piano opening.
Tenor Sam Furness is singing the part of The Defendant in the BBC Proms concert performance of Gilbert & Sullivan's Trial By Jury, directed by Jack Furness, at Alexandra Palace. The comic one-act operetta premiered in 1875 - the same year that the majestic theatre at Alexandra Palace originally opened.